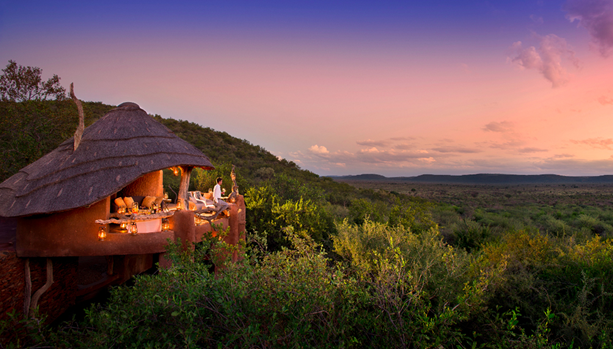 An all-year-round safari destination where the variation in experience is temperature-related rather than safari-related as we do not have any migratory species. The best bird-watching period is from October to April.
In the central eastern region of the richly diverse and malaria-free 76 000 hectare (187 800 acre) Madikwe Game Reserve, North West Province, South Africa, bordering Botswana. The area is well known for providing the best game viewing within the Reserve, as well as having the lowest concentration of safari vehicles, which makes for a superior game viewing experience.
Morning and evening game drives in open safari vehicles, bush walks, bird watching, astronomy, ecology house and local community village tour, bush breakfasts and dinners, boma dinners, spa, children's activities.
Part of the family-owned and operated collection of MORE properties.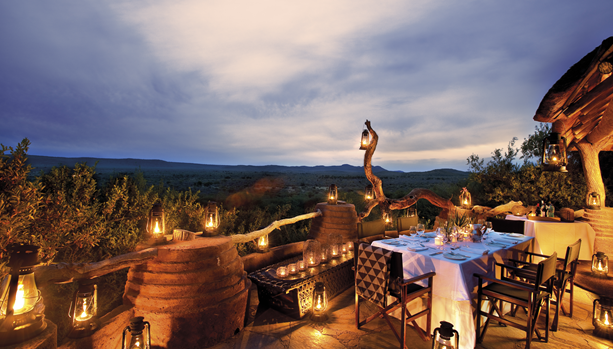 BABYMOON
Madikwe Safari Lodge created a special safari offer for expecting couples :
Babymoon Safari Offer, Stay 3 nights, Get 2 night free at The Cape Cadogan Boutique Hotel
♥ 3 nights in a Lodge of your choice
♥ 30 minutes Luxurious Calabash Foot Treatment for mom-to-be
Rates include: Luxury accommodation, all meals, teas/ coffees, all local beverages for Foreign Individual Travellers* (including soft drinks, local brand beers, spirits and house wines), two game drives daily, game drive refreshments and snacks, transfers to and from Madikwe Eastern Airstrip, and specified safari activities.
♥ extend your babymoon with 2 free nights at The Cape Cadogan in the heart of Cape Town
(children under the age of 12 are not allowed at The Cape Cadogan, our sister hotel More Quarters is more than happy to welcome guests under 12)
For bookings, please visit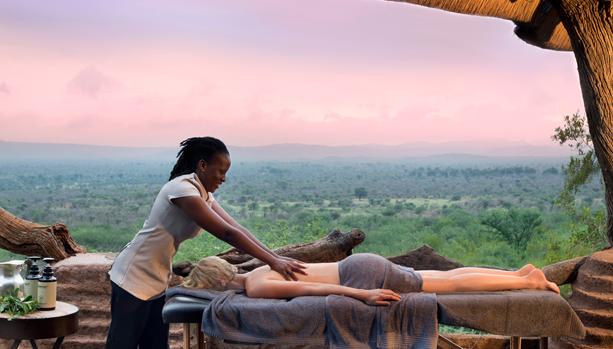 SPA
Pamper yourself and indulge in a relaxing and revitalising treatment with Madikwe's qualified therapist, all in the privacy of your suite.
All products used are 100% organic.
Luxurious Calabash Foot Treatment – 30 minutes
Sink into a deep relaxation with this treatment, which relieves tired and aching feet.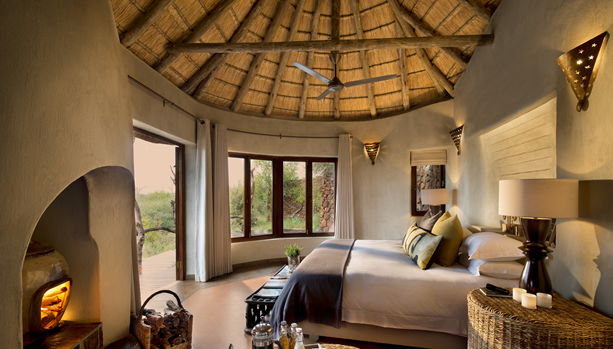 ACCOMMODATIONS
The three lodges, Lelapa, Dithaba and Kopano are each uniquely different and give guests a choice to stay together as a group of family and friends, or to have a more private bush experience as a couple.
The staff knows exactly how to make you feel welcome, comfortable and relaxed. If you curl up on your couch at home, that is what they encourage you to do with at Madikwe Safari Lodge.
Lelapa Lodge – Connect all generations through adventure and safari
Lelapa which means family in the local dialect is exactly that. It has the spirit and comfort of being at a home and is the Lodge where we allow guests of all ages to stay.
Dithaba Lodge – Views that reach out across the vast open plains
Dithaba, meaning mountain in the local dialect, is located slightly higher up on the mountain and has incredible views over the open plains. This Lodges has only 4 suites and is well suited to a group of friends of family members taking this over exclusively to make it their home whilst on safari.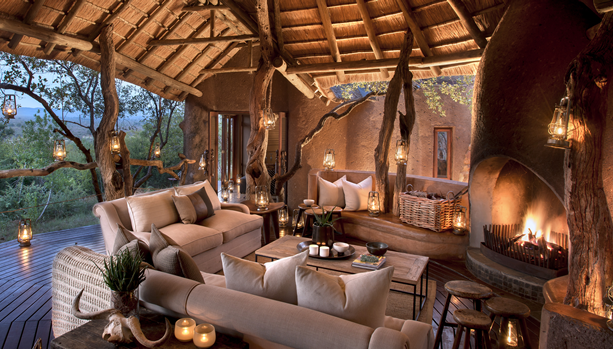 Kopano Lodge – A gathering of private spaces
Kopano which means "small gathering" comprises only four suites with a beautiful common area offering an intermit and private experience.
LOCATION
In the central eastern region of the richly diverse and malaria-free 76 000 hectare (187 800 acre) Madikwe Game Reserve, North West Province, South Africa, bordering Botswana. The area is well known for providing the best game viewing within the Reserve, as well as having the lowest concentration of safari vehicles, which makes for a superior game viewing experience. GPS co-ordinates: 24°43'.22.68" S / 26°23'.16.67" E