Q&A Everything Babymoon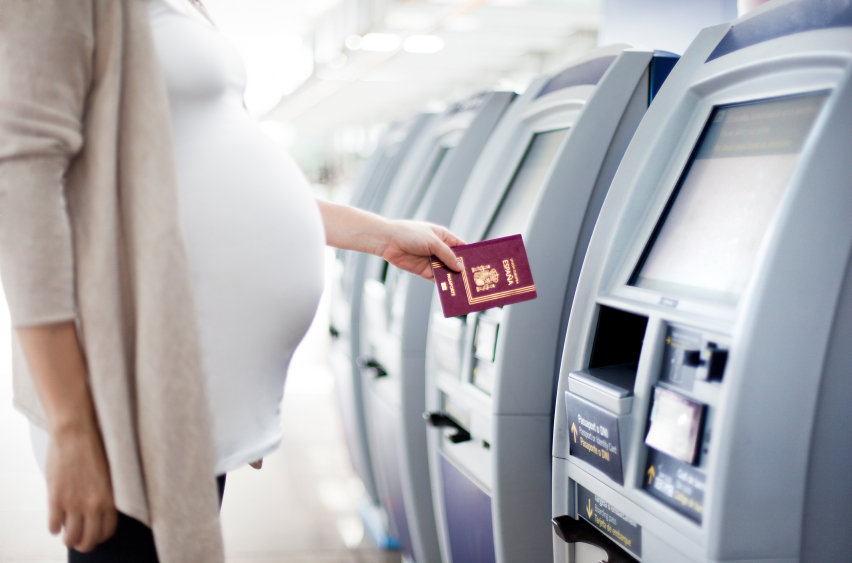 We can imagine that you have some questions about going on a Babymoon. After all, it is highly likely that you have never been on one before. Therefore a Q&A about everything Babymoon. Did you not find the answers you were looking for ? Just let us know by sending an e-mail to info@baby-moon.eu
What is a Babymoon ?
A last vacation taken by expecting couples before the birth of their baby (preferably in the 2nd trimester).
Treat yourself with a luxurious getaway before your baby arrives. Celebrate your pregnancy ! Pamper yourself with prenatal spa treatments especially designed for pregnant women. Enjoy especially designed babymoon packages which can include : unlimited complimentary in-room movies, late check-out, cravings bag, foodie treats, cigars and sport massages for dad-to-be, photo shoots, nursery tile classes, breathing classes, yoga sessions, pregnancy massage for mom-to-be and non-alcoholic cockails (Mocktail, Please). Or go on a shopping spree with a personal shopper to show you all the beautiful baby boutiques.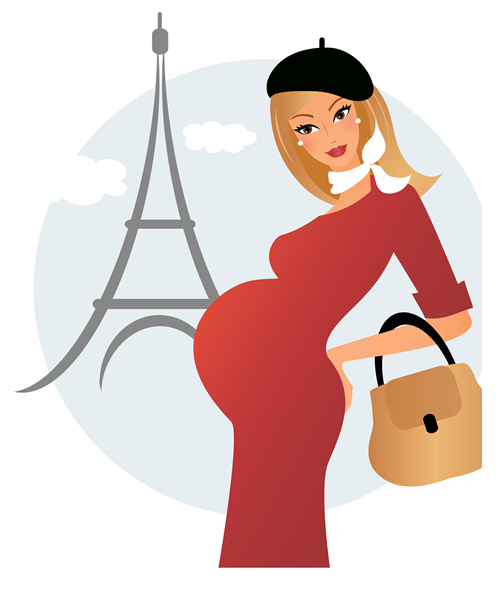 What is the safest time to travel ?
According to the American College of Obstetricians and Gynaecologists, the safest time for a pregnant woman to travel is during the second trimester (18 through 24 weeks).
Up to how many weeks before giving birth is it allowed to fly ?
After 28 weeks, most airlines require a letter from your doctor. There are many different restrictions per airline. We suggest that you check if the airliner you are using has specific restrictions for pregnant women or see our chart below.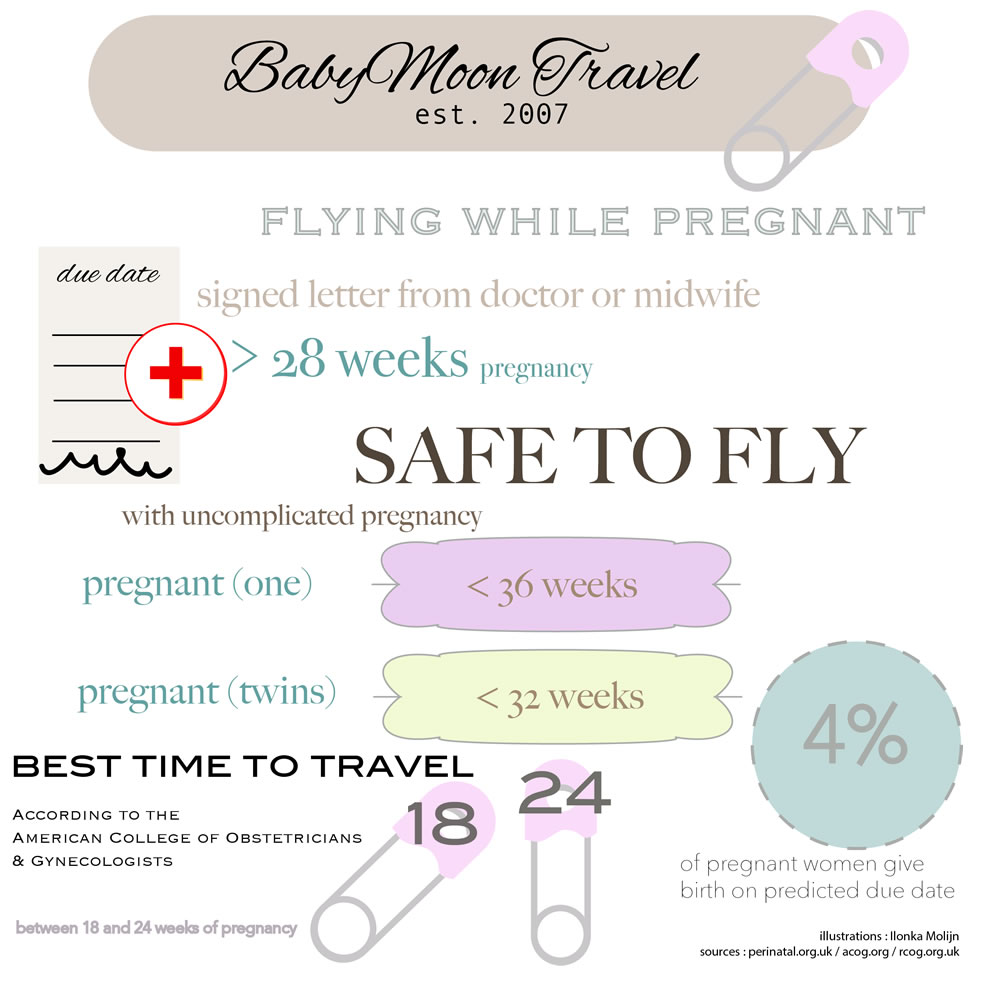 BabyMoon® Travel Tips :
The Royal College of Obstetricians & Gynaecologists put their useful advice in this handy pdf leaflet called Air Travel and Pregnancy.

At Australian's financial comparison site Finder.com.au expecting couples can find an extensive page of travel insurance comparisons from 25 brands for pregnant women.
Ready ? Take off……
Do you have some tips to prepare myself for the trip ?
•take (copies) of medical records in your bag
•know your bloodtype
•get a list of hospitals from the tourist board and keep a list of emergency contacts
•when you take a flight, reserve an aisle seat so that you can easily access the bathroom and move about the cabin (or reserve a business class seat with flat bed)
•wear a high factor sunscreen and stick to bottled water
•avoid diving, skiing and altitudes higher than 8,500 ft. (about 2,500 meters)
•avoid mosquitoes, expectant mothers are more susceptible to, and often helpless against, the various diseases they may be carrying
•avoid countries with health concerns – you won't be able to take malaria medication or have all vaccinations, always talk to your doctor first before booking your trip.
Do you have some tips during the flight  ?
•wear flat and comfortable shoes
•place a pillow againt the lower back to ease strain
•try to walk every two hours, this will help combat swelling and discomfort
•keep hydrated and avoid coffee and tea. Drink plenty of water, at least one liter for every two hours in flight
•keep your seatbelt low around your hips, not around your abdomen 
Visa Checker
Easy to navigate directory of visa requirements for all countries and nationalities. iVisa.com
Traveling to countries with health concerns !
The safety of you and your baby always comes first. Therefore avoid traveling to areas where malaria and yellow fever occurs (yellow fever – Central South America and parts of equatorial Africa).
For detailed information about vaccination during pregnancy, we would like to refer to the website of Centers for Disease Control and Prevention (Department of Health and Human Services – USA).
View related travel health information of your travel destination
http://wwwnc.cdc.gov/travel/
Detailed information about planning a healthy pregnancy and traveling while pregnant (including vaccination information) 
http://wwwnc.cdc.gov/travel/yellowbook/2010/chapter-8/traveling-while-pregnant.htm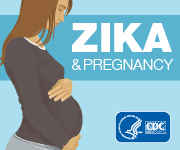 UPDATE : JANUARY 25 2017
I am pregnant. How will Zika virus affect me or my unborn baby?
CDC has issued a travel alert (Level 2-Practice Enhanced Precautions) for people traveling to regions and certain countries where Zika virus transmission is ongoing:
Pregnant women should not travel to areas with active Zika virus transmission. See the Travelers' Health Zika website for international travel guidance, and check the US Maps page for details on active Zika virus transmission in the United States.
This alert follows reports in Brazil of microcephaly and other poor pregnancy outcomes in babies of mothers who were infected with Zika virus while pregnant. However, additional studies are needed to further characterize this relationship. More studies are planned to learn more about the risks of Zika virus infection during pregnancy.
Until more is known, and out of an abundance of caution, CDC recommends special precautions for pregnant women and women trying to become pregnant:
Pregnant women in any trimester should consider postponing travel to the areas where Zika virus transmission is ongoing. Pregnant women who do travel to one of these areas should talk to their doctor or other healthcare provider first and strictly follow steps to avoid mosquito bites during the trip.
Women trying to become pregnant who are thinking about becoming pregnant should consult with their healthcare provider before traveling to these areas and strictly follow steps to prevent mosquito bites during the trip.
Because specific areas where Zika virus transmission is ongoing are difficult to determine and likely to change over time, CDC will update this travel notice as information becomes available. Check the CDC travel website frequently for the most up-to-date recommendations.
Zika and Pregnancy : CDC.gov
Article : Tips for a safe, comfortable flight
We would like to share this great article, written by Martin Clinton of cheapflights.com. His article has a ton of useful information such as practical tips on staying hydrated, choosing the right seat, when are the best times to fly and more. There's also a chart detailing different airlines' policies and rules for pregnant passengers and a page where some leading pregnancy experts, including OBs, travel pros, authors and moms who've actually flown when pregnant share their must-know tips.
The full article can be found  by clicking on this link :
http://www.cheapflights.com/travel-tips/air-travel-and-pregnancy/ 
AIR TRAVEL AND PREGNANCY
Air travel is generally safe for pregnant women, as long as there are no complications with the pregnancy and the expecting woman is not flying too close to her due date. However, traveling pregnant does come with some warnings, such as an increased risk of blood clots and Deep Vein Thrombosis (DVT), especially during long flights. To ensure safe and comfortable air travel when pregnant, follow these tips from the Cheapflights team:
QUICK TIPS FOR HEALTHY AIR TRAVEL WHILE PREGNANT
Travel with at least one companion who also has your emergency contact info in addition to your doctor's number programmed into their phone.
Carry documentation with your expected date of delivery, doctor's contact info, and your blood type.
Stay hydrated. Dehydration on airplanes can be worse when you're pregnant, so drink plenty of caffeine-free, non-alcoholic fluids before, during, and after the flight.
Wear your seatbelt continuously to minimize risk of injury from unpredictable turbulence.
Pack vitamin-rich fresh fruit such as grapes, plums, oranges or dried apricots.
Wear support hose and shoes with adjustable straps in case your feet swell.
As always with flying, get up and walk around the cabin every two hours or so.
Take an eye mask and ear plugs and wear loose, comfortable clothing.
Rest as much as possible while in the air.
WHEN IS THE BEST TIME TO FLY ?
According to the American College of Obstetricians & Gynecologists, air travel is safest for pregnant women during the second trimester – weeks 18 to 24. If you are considering a flight during your pregnancy, check with both your doctor and the airline before you book.
General consensus in the medical community suggests it is best not to travel pregnant before 12 weeks due to morning sickness and the potentially increased risk of miscarriage. Though many pregnant women have no trouble flying in their first trimester, it is always better to err on the safe side and consult with your physician.
After 28 weeks, when the risk of going into labor increases, most airlines will require a letter from your doctor stating that you are fit for air travel while pregnant and confirming your estimated due date. If you are more than 36 weeks pregnant, many airlines will not let you fly due to the increased risk of delivering onboard.
A frequent concern among pregnant fliers is the exposure to naturally occurring cosmic radiation during a flight. However, the risks to both the passenger and her fetus are considered negligible, as the radiation exposure of even the longest flight is around 15 percent of the recommended exposure limit of one millisievert per year. The Federal Aviation Administration has an online calculator you can use to determine radiation exposure received for particular flights.
It's also recommended that you maintain up-to-date immunizations, in case the need to travel coincides with pregnancy. For travel to destinations requiring vaccinations, it's advised that you consult your physician.
Each airline has its own rules for flying while pregnant
If you're booking your flights with an agent, let them know that you're pregnant when you book your flight and check that you are permitted to fly. If booking your flights online, be sure to check the airline's website. It is worth calling ahead to alert the airline about your pregnancy – this should also ensure that you get special service to keep you comfortable. It's also recommended that you avoid smaller planes that fly below 7,000 feet, and choose larger planes with pressurized cabins.
FLIGHT INSURANCE CONSIDERATIONS
Pregnant women can be seen as relatively high-risk, and many insurers will not provide air travel coverage if you have less than eight weeks to go before your due date. You could still claim losses unrelated to your pregnancy, but you might not be covered if you have to cancel your trip due to your pregnancy. To ensure peace of mind on flights while pregnant, look into air travel insurance.
TIPS FOR YOUR BABYMOON VACATION
Once the flight's over, it's time to enjoy the vacation. Here are just a few more things to consider:
Skin is more sensitive during pregnancy, so wear stronger sunscreen than usual.
Keep a list of names and numbers to be contacted in case of emergency.
Keep a list of local hospitals from the embassy or tourist board.
Ask your doctor before embarking on any "dangerous" sports, such as diving or water sports.
Bring your medical notes, including relevant ultrasounds, with you in case you need to go into hospital or deliver early.
You're on the ground. Relax and enjoy yourself on what could be your last diaper-free break for a while.
| | |
| --- | --- |
| Airline | Pregnant Travel Policy |
| Air Canada | Travel is permitted up to and including the 36th week pending no previous history of premature labor. |
| Air France | Medical clearance is not required, but advised for all pregnant fliers. |
| AirTran Airways | Passengers within 30 days of delivery are not permitted to fly, unless a doctor's certification of fitness to travel has been obtained. |
| ANA All Nippon Airways | Passengers no more than 28 days from delivery may fly, as long as a medical certificate has been obtained. |
| American Airlines | Travel is not permitted for seven days before or after the delivery date on domestic flights, and international travel is not allowed within 30 days of the due date, unless special approval from the airline has been given. |
| British Airways | Medical certification confirming delivery date and no complications is required for travelers who are beyond 28 weeks pregnant, while travel is allowed up to the 36th week for single pregnancies, and 38 weeks for twins. |
| Cathay Pacific | Medical clearance is required for passengers beyond their 28th week of pregnancy; passengers may not fly past their 36th week. |
| Continental Airlines | There are no time limits beyond a requirement of a physician's confirmation of due date within seven days. |
| Delta Air Lines | There are no restrictions on flying, and no medical certifications are required. |
| Emirates | A medical certificate attesting to a healthy pregnancy is required for those who are beyond their 29th week of pregnancy. |
| Japan Airlines | A medical consent form signed by a physician must be obtained for pregnancies at or beyond the 36th week. |
| JetBlue Airways | Passengers with delivery dates seven days from the date of travel are prohibited, and a medical certificate signed by a doctor is required. |
| Lufthansa | No medical certificate is required until the 36th week of pregnancy. |
| Qantas | Pregnant fliers are allowed up until the 36th week for single pregnancies and 32 weeks for twins, while medical clearance is required for all non-routine pregnancies. |
| Singapore Airlines | Health certificates are required for fliers between the 29th and 36th weeks of pregnancy, with travel beyond the 36th week not permitted. |
| Southwest Airlines | A doctor's permission is recommended for all pregnant fliers; those who are at or beyond their 38th week of pregnancy are discouraged from flying. |
| United Airlines | A certificate must be obtained between 24 and 72 hours before the flight for passengers in their ninth month of pregnancy or later. |
| US Airways | Travel is allowed for pregnant passengers until seven days before the expected delivery; after that, medical permission is required. |
| Virgin Atlantic | No special permission is needed before the 28th week; after that, a doctor's permission is required. |