BabyMoon® Survey
To better understand your preferences, we would like to ask for a brief moment of your time to fill in our BabyMoon® Travel Survey. Through completing this Survey you will provide us with valuable feedback to help us further improve the Babymoon concept.
Your response is highly appreciated and therefore, we give away once per month an exclusive Atelier Choux gift set that includes
Large Carré – Dollhouse
Small Baby Bib – Hot Air Balloons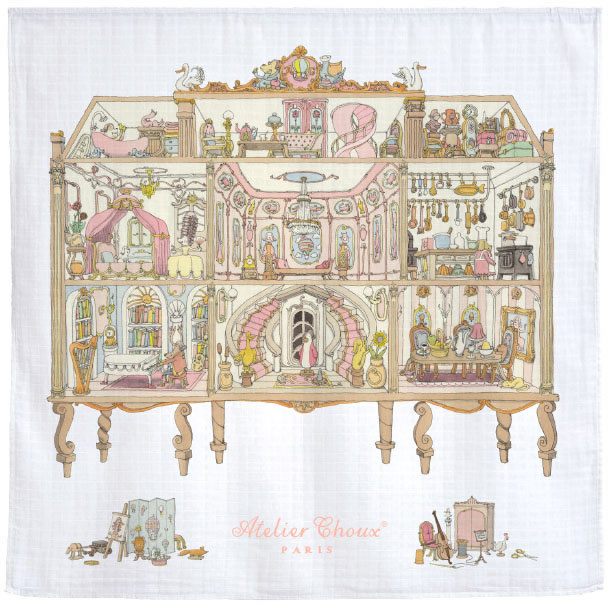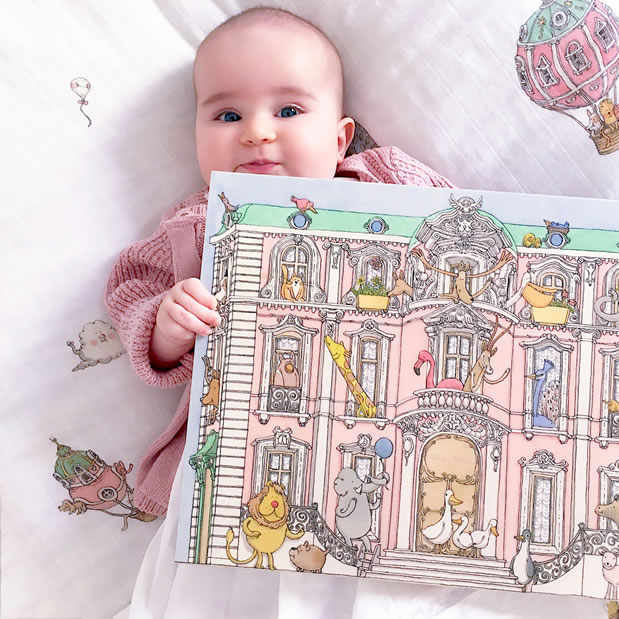 Atelier Choux Paris Carrés: Elegant & Functional Daily Essentials
Atelier Choux Paris Large Carré – Dollhouse
The signature, multipurpose carrés are an everyday essential, at home in the nursery and 'out and about' during the day in your diaper bag.
The Atelier Choux carrés can be used as a light blanket, to change a baby's diaper on the go, to create some shade or privacy (while breastfeeding for example). Or for swaddling, to wipe baby's face, as a tummy time blanket, to protect your shoulder when holding the youngest petit choux, and more.
An indispensable essential for all new and seasoned parents
Dimensions: 120 cm by 120 cm / 39 inches by 39 inches
Composition: 100% GOTS certified organic cotton.
Printed with water-based, baby-safe inks. These water-based inks are well integrated within our highly absorbent fabric and are 'lock-in' during an air-drying process, therefore there is no concern that prints will significantly lighten or disappear over time.
Illustrations: By Mattias Adolfsson, in Sweden
Fabrication: Designed and 100% Made in France, from start to finish
Machine wash with similar colours, on a normal or warm/hot cycle. Tumble dry in a low or delicate setting. Ironing is possible (but not at all necessary) at a low temperature.
Hot Air Balloons Small Bib
18 x 25 cm
Double layered for maximum absorbance
Double snaps for easy adjusting
Hot Air Balloons print
Age: 0-1-year-old