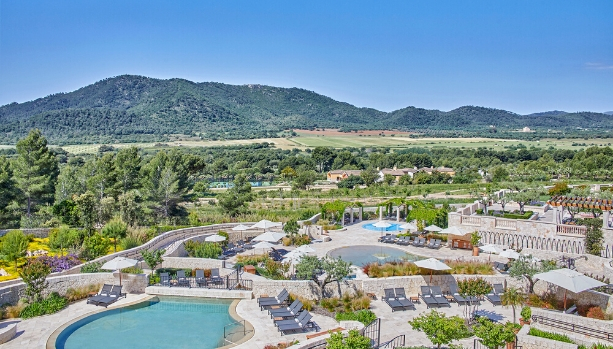 Check out our favourite things to do in Mallorca for pregnant couples.
1.STAY
at our favourite hotel in Mallorca, Park Hyatt Mallorca.
The 5-star Park Hyatt Mallorca is a luxury retreat that reflects the style of a traditional Mallorquin hilltop village with references of local art and cultural heritage.
Situated in a tranquil valley surrounded by natural beauty, the resort offers a place of escapism and promises to create unique and mindful experiences. One of them, the Babymoon experience is filled with thoughtful attentions such as the Aigo Escape Spa Treatment for Mum-to-Be as well as in-room amenities upon arrival: orange juices, box of chocolates and daily refreshed bowl of fruits.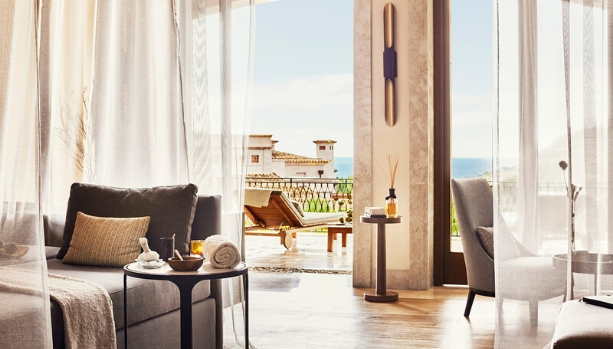 2.INDULGE
at the Serenitas Spa at Park Hyatt Mallorca.
Serenitas Spa is a full-service luxury spa with exclusive suites for individual treatments and couples. In addition, there is a room with an alpha quartz sand bed, the only one on the island. The spa also features a Himalayan salt sauna, sensory showers and an outdoor jacuzzi.
Aigo Escape – 75 minutes à 160€

A treatment designed for pregnant women. This therapy specially created by Anne Semonin pampers future mothers. It relieves back pain, eliminates water retention and fatigue and rejuvenates the face with radiant skin.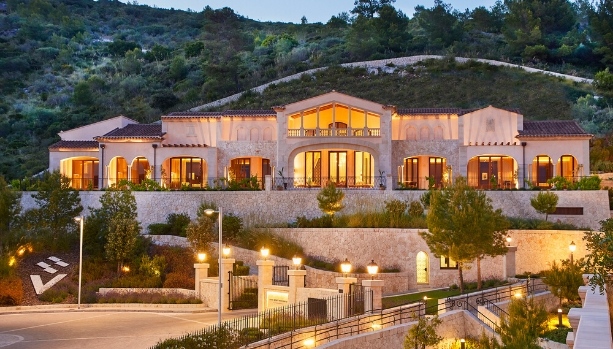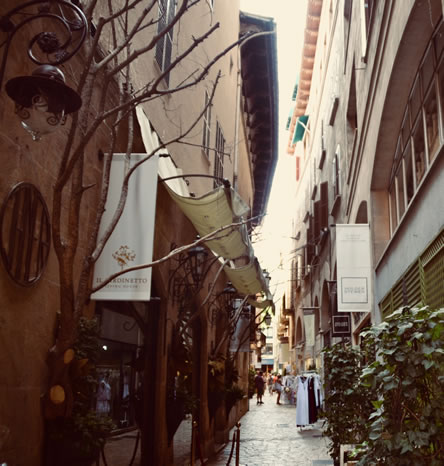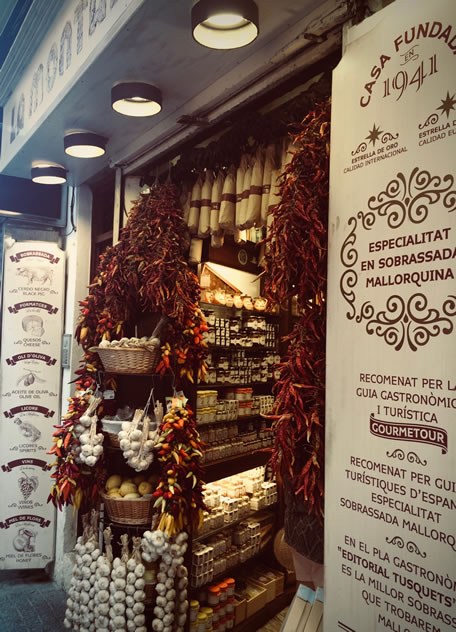 3.SHOP
The first time we visited Palma de Mallorca, the cosmopolitan feel of Palma was something that took us by surprise. We did not expect so many exclusive boutiques and high-end stores. Mum-to-be awaits a true haven of pre-birth shopping in Palma and is therefore one of our favourite things to do in Mallorca.
PALMA: throughout the city, you will find shops, in particular, there are some excellent shopping streets, such as Sant Miquel, Union, Jaime III and El Born. The experience of entering their markets can also be very special: l'Olivar Market or Market of Santa Catalina.
Furthermore, the Passeig per l'artesania is an area inhabited by artisan shops and the Plaza Mayor, where every morning craft stalls are mounted. There are several large shopping centres in both the city centre and nearby.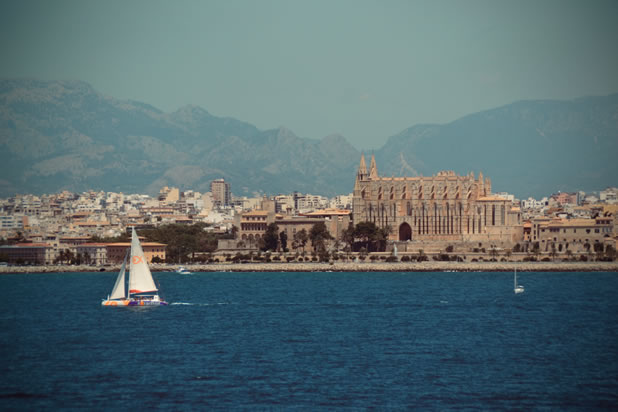 GETTING THERE 
Office Tourist Office Mallorca InfoMallorca.net
Driving From Palma De Mallorca International Airport
With easy access to transportation services, Palma de Mallorca Airport is a 50 minute drive away.
For guests arriving from Spain there are daily ferries.
Non-stop flights are available from many European cities such as London with a flight duration of approx. just 2 hours and 30 minutes.
We hope that both you and your loved one enjoyed our five things to do in Mallorca. We wish you and healthy continuation of your pregnancy and a healthy birth.
This article was originally published in December 19 2017. It has been updated with new information.