Babymoon Ideas: Pregnancy City Guide Florence
GETTING THERE
Firenze / Peretola Airport (FLR) (Amerigo Vespucci)
Villa Cora is approx. 30 minutes from the airport.
Website Tourist Office Florence
FirenzeTurismo.it
Florence Tourist Travel Guide (Tuscany region)
VisitFlorence.com

BABYMOON ACTIVITIES
Brunelleschi's Dome, one of the most famous monuments in the world and it can be admired from every part of the city. Its incredible structure makes it an extraordinary architectural element even today. It can be visited by going inside and going up on the top, where the lantern is located.
Palazzo Vecchio, a medieval building and former town hall of Florence. Even today, it combines political, administrative, management offices, the museum, as well as apartments, halls and structures which is worth to be visited.
Ponte Vecchio, the bridge of jewellers. It is very much photographed, typically, surmounted by the Vasari Corridor.
The David, sculpted by Michelangelo in 1504, this marble young man is one of the most popular statues. Preserved in a large hall at the Accademia Gallery, it is present in the city in two places – a marble copy in the Signoria square, a bronze copy at Michelangelo square.
The Boboli Gardens, The magnificent garden of the Medici royal palace of Palazzo Pitti is an open-air museum, full of statues, fountains, centuries-old trees, collections of rare plants.
For Shoe Lovers: Museum Salvatore Ferragamo (Entrance: Palazzo Spini Feroni)
The museum is devoted mainly to the Ferragamo company's history, the life of its founder, Salvatore Ferragamo and his creations.You may book your visit in Italian, English, French or Spanish. Audio guides are available in Italian, English, French and Japanese.
Florence is also famous for the manufacturing of leather goods: bags, shoes, clothing items. The leather shops are mainly clustered in the Santa Croce area.
FLORENCE PREGNANCY CRAVINGS
An all-time classic schiacciatine. Try one at one of the many bakeries in Florence

schiacciatine

Coccoli, small dough balls friends in olive oil. Usually served as starters with ham or cheese but also great for a midday snack
Bomboloni, Italian doughnuts. Filled with cream, jam or chocolate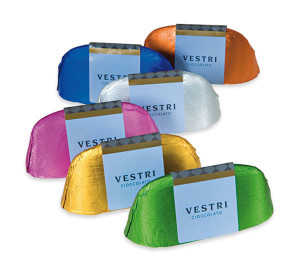 Vestri Chocolaterie – Cioccolato
Borgo degli Albizi, 11/R
Discover the whole range of Vestri products in Vestri's shop in Florence. You will find trained personnel able to guide you in the wonderful world of chocolate.
Piazza San Marco 11/R 
One of the oldest cafe in Florence, founded in 1870. Refreshments for the gourmet florentines and foreigners. For Café Lattes and an excellent selection of pastries.
Pasticceria Minni
V. A. Giacomini 16
Pasticceria Minni bakes everything on-site. Between 7 am and 9 am fresh paste come out of the oven and head straight to the shelf.
BABYMOON IDEAS: PRENATAL SHOPPING FOR MOM & BABY
When you are on your babymoon break in Florence, do not miss the elegant style of Italian baby clothes. Italian baby clothing designs made with the finest Italian fabrics would be perfect for your baby's first outfit and everlasting memory of your babymoon in Florence.
Baby Bottega
Via il Prato 53-55R
Opening Hours
Monday – Saturday: 10:00 am – 1:00 pm  / 2:30 pm – 7:00 pm
Sunday: closed for rest and playtime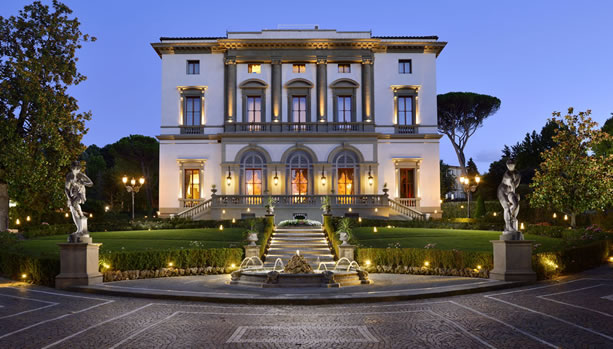 WHERE TO STAY
Treat yourselves to a well-deserved Florence Babymoon Break at the luxurious Villa Cora. Located inside a centuries-old park that overlooks the Boboli Gardens, on the hills just outside the historical centre of Florence.
Escape to this luxurious 44 rooms and suites Villa with its large heated outdoor pool, blissful Spa Bené, top cuisine and mesmerizing Bellevue rooftop terrace with breathtaking views over the city.
Florence Babymoon Package includes : 
Accommodation for two with a minimum stay of 2 nights, starting from Superior category
A Romantic Breakfast in Bed for two
A 50 minutes Couple's Relaxing Massage, while enjoying a non-alcoholic cocktail
Cigar for dad-to-be to save for the Big Day
One romantic candlelight dinner for two (three-course meal, wines excluded)
Farewell Gift from Villa Cora
Very Important Baby Program (when it's your 2nd babymoon or 3rd….)
Welcome Kit (crayons, books, sweets, small toy)
Chef's Goodnight Amenity
Children's Menu available at all times
Open All Year Heated Swimming Pool
Bicycle available (from 1,50 meter of height)
iPad available upon request with interactive games
The expert concierge team of Villa Cora can provide you with a list of other activities available in the city for your children.
Stay a minimum of 2 nights and have access to further activities for children. Choose which ones you prefer and confirm to the booking office.
Painting Class
Swimming Class of 30 minutes (for little ones who can already float)
Cooking Class of 30 minutes with the Chef of Villa Cora. Learn how to make cookies or pizza
Treasure Hunt at Villa Cora for the whole family