Pregnant in Rome, enjoy an unforgettable Rome Babymoon at one of the finest hotels. Have that once-in-a-lifetime Babymoon and be pregnant in Rome for a little while.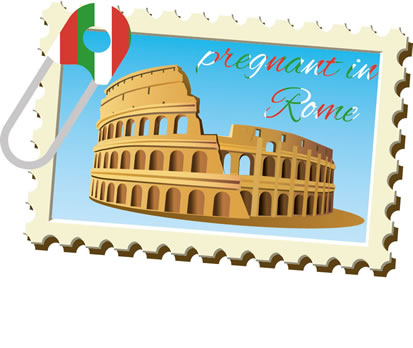 PREGNANT IN ROME
The Expectant Parents Rome City Guide. Check out upcoming events in Rome, babymoon activities, where to stay, where to go for a prenatal shopping spree and where to indulge your pregnancy cravings.
The Eternal City is just a short-haul flight away from many European cities. Rome is just a 2,5 hours flight from London, or 2 hours from Paris and 1,5 hours from Munich.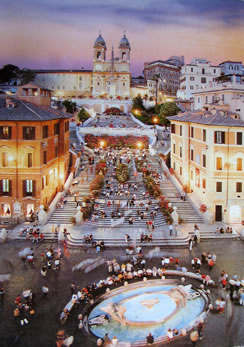 PREGNANT IN ITALIAN = 'INCINTA' (sono incinta = I'm pregnant)
GOOD TO KNOW
Official Tourist Board Rome
Romeing Your Guide to Rome's cultural scene, events and lifestyle
English speaking doctors in the heart of Rome
BABYMOON IN ROME
BabyMoon® Travel proudly partners with two of the most beautiful and stunning hotels in the Eternal City.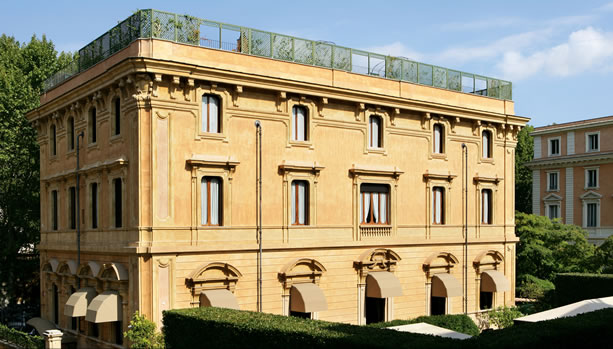 Villa Spalletti Trivelli
Via Piacenza 4, Rome
In the heart of Rome, Villa Spalletti Trivelli is unique among the historic residences: a discreet and intimate luxury villa hotel, elegant and refined drawing rooms furnished with genuine antiques, exclusive wellness centre, sumptuous rooms with every comfort.
Babymoon offer includes : Luxury Accommodations of your choice, € 35,- Food & Beverage Credit, Roundtrip Airport Transfer, Free access to Roof Top, Rich Homemade Buffet Breakfast, Complimentary mini-bar in the room, Complimentary Hosted Bar, Free access to the Gy, Use of Turkish Bath, Complimentary Baby Cot and Free WiFi.
Book Rome Babymoon Offer
BABYMOON ACTIVITIES 
Although currently closed, the PASTA MUSEUM, (or Museo delle Paste) is one not to be missed. Via Flaminia, 141. Imagine two floors focused entirely on pasta. Room after room, you'll discover how pasta is born from wheat and what processes are used for mixing and drying it, both in the age-old methods of making pasta by hand and in modern industrial technology: from "rudimental machinery", such as the first stone grinders, to the modern pasta-making machinery.
Trevi Foutain. Piazza di Trevi. Rome is home to over 2000 fountains, more than any city in the world. The most famous one is the Trevi Fountain. Throw in a coin for good luck! The Trevi Fountain is just 8 minutes walk from Hotel Villa Spalletti Trivelli.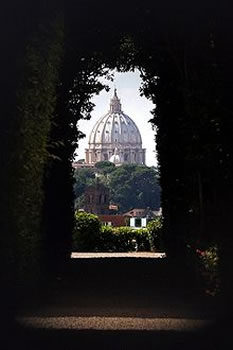 On one of Rome's seven hills – The Aventine hill, lies a refuge from Rome's most tourist-laden attractions. Clive dei Savelli is the way leading to the top of the Aventine Hill. Pregnant women should be aware of the very steep walk to the hill. Taking a taxi to the top would be best for pregnant women. For an everlasting memory of your babymoon, try to take a look through the special peephole in the doors of Priorato dei Cavalieri di Malta.
Parco Savello, on your way to Aventine Hill. The park is also called the Orange Garden (Giardino degli Aranci).  The magic of the location, its timelessness, will transport you where modernity ceases to exist.  From the parapet, you can admire the city from above. The view includes the imposing Saint Peter's in Vatican City.
The Zodiaco is one of the most romantic of Rome's upland reaches to the north of the city. By day, you will see Piazzale Clodio, the Foro Italico, the Stadio Olimpico and the entire area of quartiere Trionfale and Monte Mario. In the evening, with its myriad lights, along an avenue known as the 'viale degli innamorati', or 'lovers' lane', the magic intensifies.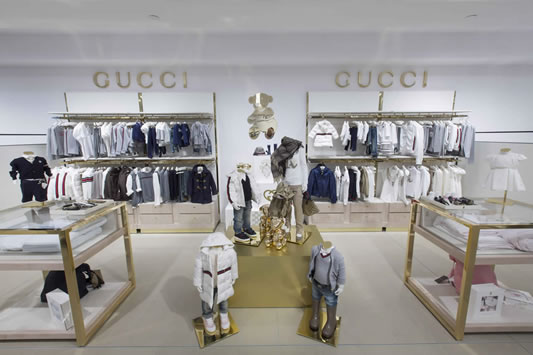 PRENATAL SHOPPING IN ROME
The Milk Bar The Milk Bar is a store, studio and meeting place devoted to pregnancy, breastfeeding and motherhood. Via di S. Martino ai Monti 34. The Milk Bar hosts monthly meetings of La Leche League in English and Italian, as well as other informational sessions such as "Where to Give Birth in Rome".
Mammina Via Appia Nuova 200-202. The shop was founded in 1963 as Mommy Maternity Clothing; today it is more and more attentive to the need of the pregnant woman. Their clothes are produced by the top companies in the sector " Maternity Wear "which produces pollen that will Menonove and Anticipation Jeans Maternity.
Faire Dodo, Via Tomacelli 128. Maternity Fashion
Pure 

opened

 

in 2000

 

in Via

 

Frattina

 

111 in

 

the heart

 

of Rome

 

and immediately

 

stands out for

 

its uniqueness with brands such as Gucci, Fendi, Armani, Missoni, Il Gufo and more.

Il Gufo Flagship Store, Via del babuino, 65. A personal favourite of ours. Il Gufo is a leading Italian luxury clothing brand for children from 0 to 14 years.
METTIMI GIÙ, Via Dei dei Due Macelli 59/E, near Piazza di Spagna. Baby & Children's Fashion with brands such as Bellerose, Oilily, +1 in the family, Finger in the Nose and more.
Department Store La Rinascente at Piazza Fiume. All brands under one roof at La Rinascente. Baby fashion brands such as Il Gufo, Ralph Lauren, Moncler, Gucci, Fendi and more.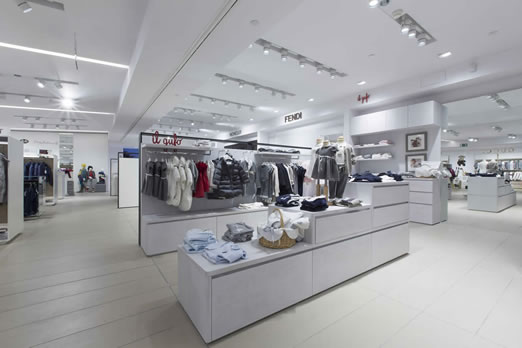 PREGNANCY CRAVINGS IN ROME
LINDT Flagship Store at Via della Maddalena, 12 (Pantheon). The famous Swiss chocolatier is tucked away on a side street in the heart of the historical centre. Over a hundred types of treats to pick from plus ice-cream and a variety of chocolate-based hot drinks.
SAID, Via Tiburtina 135. The oldest chocolate factory in Rome. handmade chocolates since 1923
Bring your energy back at ZAZIE. Via Quintino Sella, 29 and Via Cesare Bosi, 7. Upon entrance, you see a rainbow of fruit and vegetables. The place offers tailor-made fruit or vegetable juices, smoothies, green salads, yoghurts, soups and more. A place where you do right by your body and mind to stay balanced.
Quetzalcoatl might be a mouthful, but it originates from Mesoamerica just like its cocoa beans. Located near the Spanish Steps, this Franco-Italian chocolatier makes some of the best gourmet chocolates in Rome.