Shanghai Babymoon at Park Hyatt Shanghai.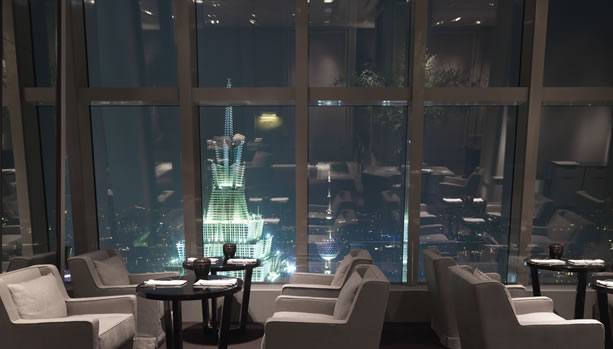 1.STAY
at the highest hotel in the World, the luxurious 5 star Park Hyatt Shanghai. Expecting couples will be treated to top cuisine with Park Hyatt's well-known Shanghai restaurants such as 100 Century Avenue and Dining Room. Park Hyatt Shanghai is also home to the renowned Water's Edge Spa. The Spa also features a 20-meter indoor infinity pool. Park Hyatt Shanghai has all the ingredients to leave you fit for birth.
2. LEARN
how to Tai Chi. When you book the Babymoon Package at Park Hyatt Shanghai, a complimentary Tai Chi Class at 'Tai Chi Courtyard' is included. (from 730-830 am 7 days a week)
3. SEE
Shanghai from the water. The Huangpu River is the mother river of Shanghai. Huangpu is the city's shipping artery and its wharves are the most fascinating in China. Experience a 1-hour cruise if you don't have time for a full cruise to the mouth of the Yanzi River. Stop by the Concierge Desk of Park Hyatt Shanghai for tickets.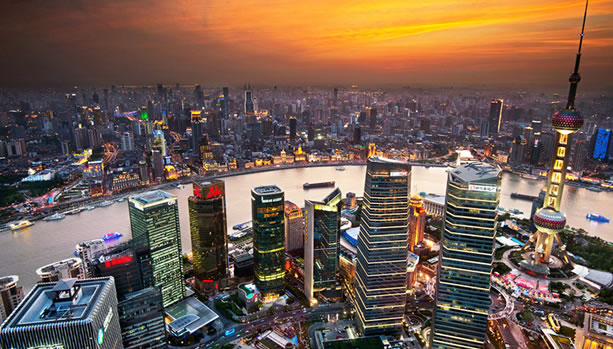 4. EAT
If one of your pregnancy cravings is chocolate, then we've got a must-visit & taste destination for you, Zotter's Chocolate Theatre . Zotter's brings Austrian chocolate culture to the Shanghai Fashion Center.
Zotter's Chocolate Theatre can be found on the bank of the Huangpu River, on 2400 square metres of a heritage-protected brick factory.

The Chocolate Theatre has 16 tasting stations with Running Chocolate, Drinking Chocolate online, Conching Time Machine, basic Chocolate Fountain and Cocoa Cinema. All chocolates are imported from Austria in organic and fair-trade quality. The Chocolate Theatre in Shanghai is run by daughter Julia Zotter (26).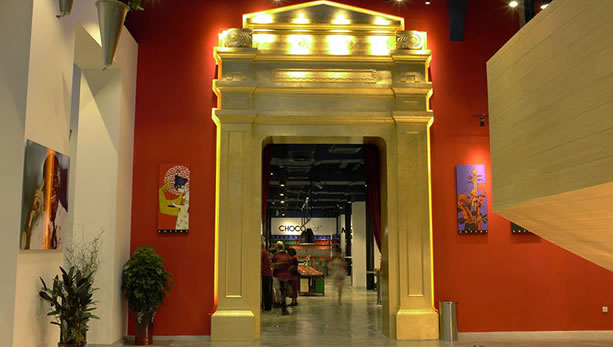 5. SHOP
For a pre-birth shopping spree, the shopping options in Shanghai are endless. Shanghai is often seen as the Paris of the Orient.
YongAn 's : one of Shanghai's leading upscale department stores
Nanjing Road is famous throughout the world, lined with shops and international brand stores; definitely not to be missed.
SuperBrandMall (15 minutes walk from Park Hyatt Shanghai) Zara, Kiehl's, Sephora, GAP, H&M

Shanghai Babymoon at Park Hyatt Shanghai – Shanghai City