Hypnobirthing Classes. Make your babymoon even more unforgettable with a private Hypnobirthing class in the privacy of your Algarve hotel room.

HYPNOBIRTHING CLASSES IN THE ALGARVE
On Hotel-Location private hypnobirthing classes for expecting couples while on their Algarve Babymoon
BabyMoon® Travel proudly partners with the Algarve based Hypnobirthing Specialist Madelon Cabrita.
Starting from March 21, 2016, expecting couples can make the most of their Algarve babymoon and book a private hypnobirthing class to prepare for birth. The class will be given by Hypnobirthing Specialist Madelon Cabrita in the privacy of your hotel room or at another private space in the hotel or resort where you are staying.
The hypnobirthing classes will be given in the English or Dutch language with study material available online, in both languages.
WHAT IS HYPNOBIRTHING
The course is designed for both of you to start feeling confident, overcome fears and learn how to manage the birth of your baby. Hypnobirthing course is a complete childbirth preparation program that will thoroughly prepare your body and mind, like nature intended, for having the serene and calm birth you want to experience. Classes are a good mix of practical & theory and together with the hypnobirthing tools and techniques you are able to relax, to bond with your baby, to focus and to learn how to take these skills to your birthing day.
THE PRIVATE MUCHA MAMA HYPNOBIRTHING CLASSES
It is a practical and powerful birthing class where you will learn enjoyable, relaxing exercises to prepare as best as possible for the birth of your baby. It encourages you to be emotionally strong. And with the shared experience of learning Hypnobirthing with your partner, it leads to understanding and support of your needs during this incredible time, leading up to the most important moment of all – welcoming your child in to your arms.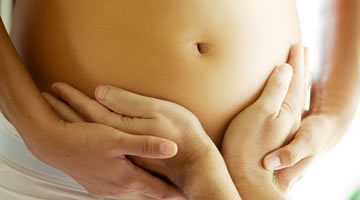 What you will be learning:
Teaches deep levels of relaxation to transform fear, and results in a more relaxed pregnancy & birth
Educates you to a quick and easy birth with less pain ~ leaves mother alert, fresh, awake and with energy
Different ways of bonding with your unborn baby
Many visualisations to enable you to work confidently with your body
Massage techniques to release endorphins
Fear release methods to overcome concerns about giving birth and parenting
Easy hypnobirthing breathing techniques to gently bring your baby into the world
Building your confidence and sense of calm, so that you can look forward to the birth
Teaches Dads/birth partners to have an integral role during birth, they  are empowered to feel confident supporting mam
Birthing affirmations and much more…….
When you book the Mucha Mama Hypnobirthing class, you will receive online course materials to start preparing. You can already start exploring hypnobirthing together with the 5 different hypnobirthing MP3 sessions for you to listen to, to help release tension, increase confidence and exercise relaxation.
Make the most of your Babymoon to the Algarve and contact The Mucha Mama team to book your Hypnobirthing Class at MuchaMama.pt
COSTS € 390,-
LOCATION Algarve, in your hotel
DURATION 1 day, 09.30 – 17.00 OR 2 mornings, 9.30 – 13.00
INCLUDES
Practice Book
Online class material
5 hypnobirthing sessions MP3s
Follow Up Session
Breech Support
Avoid Induction Support
Practicing Table
Birth Preferences
Private Class
PERSONAL NOTE FROM MADELON CABRITA
I believe in the power of the mother. The power of 3.672.000 women around the world that give birth each and every day, as they have done for more than thousands of years. I believe that birth is inherently safe, and that most women and babies are more than capable and willing to be born without a lot of interference from others.  In our western culture sometimes we need to be reminded of our power and that a positive and relaxed  birth experience is what nature intends for us.

I am here to prepare you for this beautiful birth experience. I am here to help you, find your positive way to joyful birthing.
muchamama.pt
REQUEST YOUR HYPNOBIRTHING CLASS TODAY AND FILL IN THE BELOW FORM
Hypnobirthing / Childbirth Class
SaveSave
SaveSave