Babymoon New York at the award-winning boutique hotel Andaz 5th Avenue.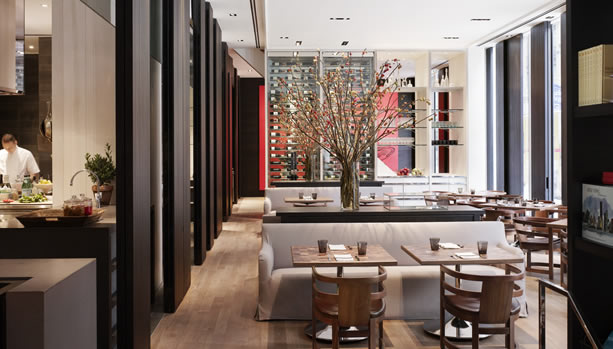 BABYMOON NEW YORK – 5 THINGS TO DO
1. STAY
at Andaz 5th Avenue. Celebrate your pregnancy and spend your New York babymoon at Andaz 5th Avenue, in the heart of Midtown Manhattan. Andaz 5th Avenue is right across from the iconic New York City Library and Bryant Park. Times Square is to the west, Grand Central to the east, the Empire State Building is just south, and 5th Avenue shopping to the north.
The Babymoon Offer for Expecting Couples at Andaz 5th Avenue includes :
In-room Spa Treatments available for Mom-to-Be
Cravings Voucher to spend at The Shop Retail
Mocktail for Mom-to-Be at The Bar Downstairs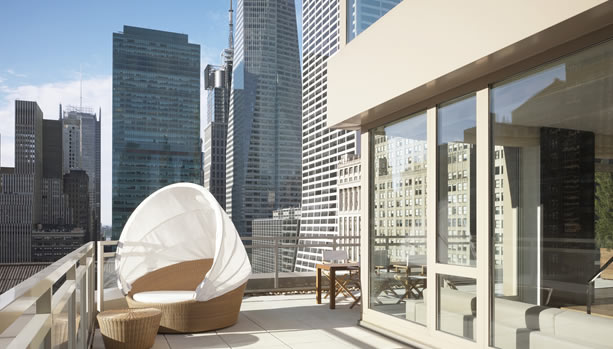 2. INDULGE
with an in-room Spa Treatment. In-room Spa Treatments are available for Mom-to-Be at Andaz 5th Avenue, all in the comfort and privacy of your hotel room. Book your Babymoon Offer now at :
https://www.baby-moon.eu/new-york-babymoon/
3.SHOP
Rosie Pope, Maternity and Babywear (designed in New York City)
The Rosie Pope stores are designed to be a celebratory and comfortable experience.  The staff will help you navigate your maternity wardrobe whether you need some maternity lounge pants or a maternity cocktail dress!  Every day is a baby shower at Rosie Pope and they have the mocktails to prove it! Come celebrate your pregnancy at Rosie Pop and don't forget to ask about The Mancave.
Flagship store: Stationed in the heart of New York's Upper East Side on Madison Avenue. This is the go-to place for ladies who want to have fun and be stylish, with a great selection of maternity and baby clothing.
1265 Madison Avenue  (between 90th and 91st St.), Monday – Saturday 10 am – 6 pm, Sunday 11 am – 5 pm, tel 212.608.2036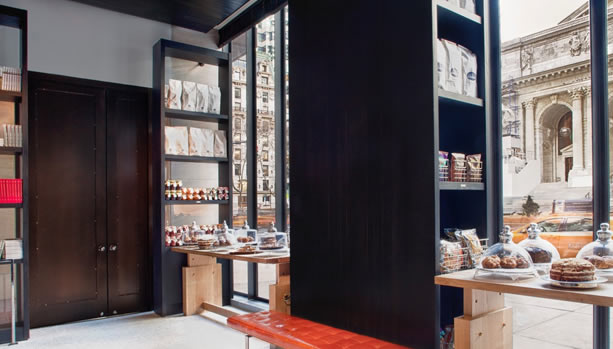 4.EAT
$ 25 FOOD & BEVERAGE CREDIT TO SPEND AT THE SHOP RETAIL AT ANDAZ 5TH AVENUE
When you book the Andaz 5th Avenue Babymoon, Mom-to-Be will be treated to a 'Food & Beverage Credit' of $25 to spend at The Shop Retail at Andaz 5th Avenue.
The Shop Retail offers a true New York City culinary experience on-the-go! Freshly made soups, sandwiches and pastries are available. Most offerings are made by their talented culinary team, but some of their delicious selections are brought in from Manhattan's favorite local purveyors such as Cafe Grumpy, and Mast Brothers Chocolates.
Also at the Shop Retail, is the New York City-centric gift shop area where you can pick up The New York Times Cookbook or candy from Brooklyn Candy. The retail section at the shop at Andaz 5th Avenue allows guests and neighbors to take home an iconic piece of New York City and tasty midtown restaurants.
CHOCOLATE-CRAVING MOMS
For pregnant moms craving some more chocolate: Hershey's Chocolate World, Times Square, Broadway&W 48th St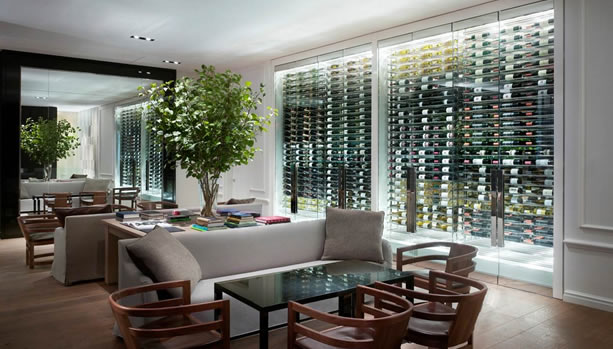 5.EXPLORE
HORSE-DRAWN CARRIAGE RIDE
Experience the beauty of the Park with a horse-drawn carriage ride. They can be found all year round lined up along Central Park South between 5th and 6th Avenues.
Sit back and relax with a stylish coach while you take in some of Central Park's most popular attractions on a horse and carriage ride with your loved one.
PRIVATE NYC WALKING TOUR WITH PERSONAL PHOTOGRAPHER
For the ultimate New York Babymoon keepsake, book a private, personalized guided walking tour of New York City with a personal photographer. No need for selfies on this exclusive tour and because it's a private tour, you can go at whatever pace you prefer and feel comfortable with. The guide will serve as both a personal photographer and tour leader while exploring New York City's most iconic landmarks.
Receive 75 color photos (2-hour tour) or at least 125 color photos (3-hour tour) via zip-file and photo gallery.