GUEST POST BY: Joanna Coggins, Women's Healthcare
When it comes to pregnancy nutrition, there is a lot of dos and don'ts that you need to follow to ensure a healthy pregnancy sans any complications. Since the primary source of nourishment for your baby is what you eat, you need to plan a well-balanced diet, which will benefit both – you and the child. Typically, you need to eat foods that are rich in iron, calcium, protein, folate (folic acid) and vitamin A, C, D, B6 and B12. These essential nutrients help promote healthy bones, skin, gums, and teeth. Folate, in particular, help reduce the risk of neural tube defects. Whereas, vitamin B12 helps form red blood cells and maintain the nervous system.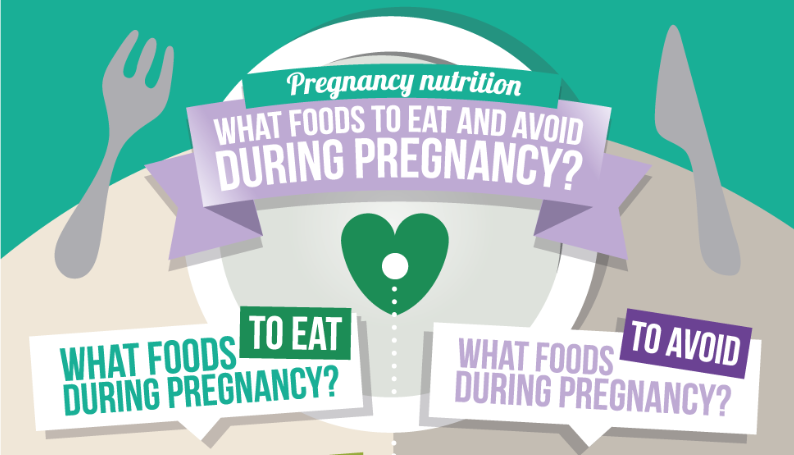 The list of foods that you should eat during pregnancy includes green leafy vegetables, legumes, lentils, sweet potatoes, eggs, lean meat, and fish (sardines and salmon). To increase your calcium intake include dairy products like milk, cheese, and yoghurt. The best fruits to eat during pregnancy include kiwis, oranges, avocados, bananas, apple, and berries. Most importantly, drinking plentiful water is essential during pregnancy to reduce the risk of fatigue, constipation, UTIs (urinary tract infections) etc.
Pregnancy Nutrition to Avoid
On the other hand, foods to avoid during pregnancy includes raw sprouts, unwashed fruits & veggies, processed junk foods and meat, raw or undercooked eggs, unpasteurised fruit juices and milk. Excessive tea and caffeine should be avoided to reduce the risk of premature birth or low birth weight. Also, smoking and alcohol should be completely avoided to reduce pregnancy complications and other health problems.
During pregnancy, things can seem a bit out of control with morning sickness, food cravings, weight gain, among others. Thus, the one thing that you can control is the food you eat. So, check out the below infographic to know what to eat and avoid during pregnancy and get started with planning a healthy diet today!