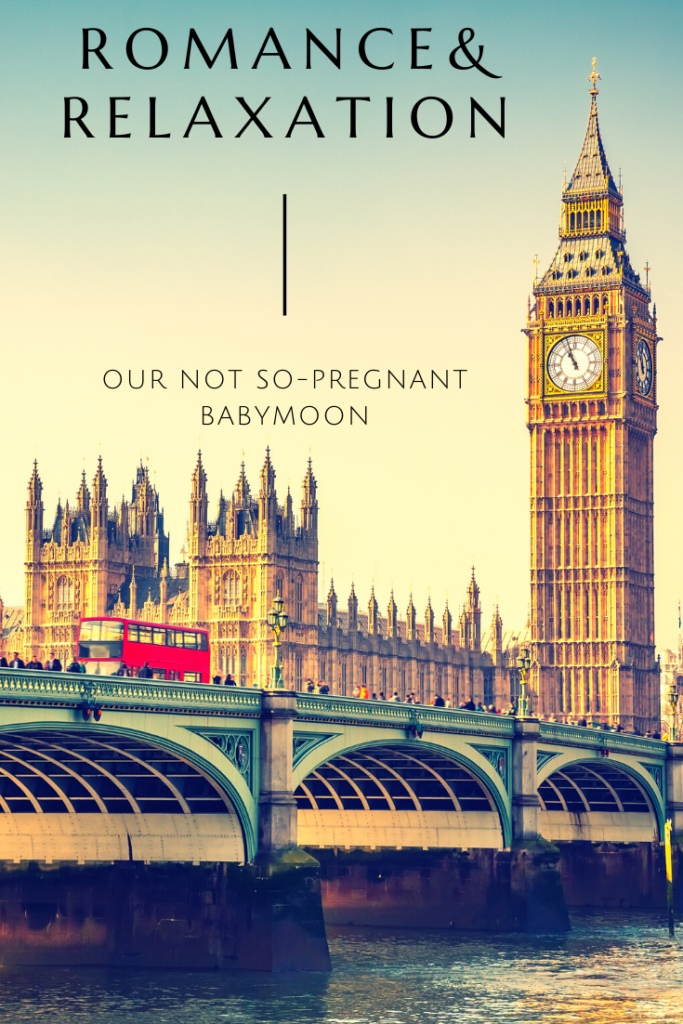 Pregnant and love to travel? London is the place for you (and me). To be more specific, I'm talking about an arranged pre-birth getaway for just the two of you.
Where? At Taj 51 Buckingham Gate Suites & Residences right in the heart of London. And you'll love your close neighbour, Buckingham Palace.
The impressive façade of Taj 51 Buckingham Gate is unforgettable and iconic for London buildings. Used to seeing 17th-century Amsterdam buildings, the change of scenery is something we'll never get used to.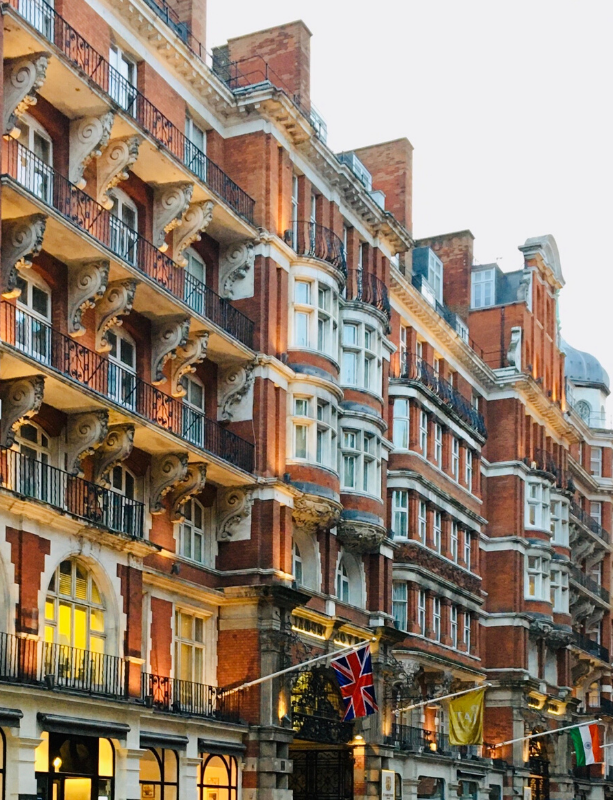 OUR NOT SO-PREGNANT STAY
Not pregnant? Indeed, but very much in love after 16 years of marriage. It was a kids-free London city break (no Shrek's Adventure 4D this time😔) combined with a visit to a London Travel Trade Show.
I've been blessed with two pregnancies so I know a thing or two about pregnancy cravings, desires, needs and pregnancy travel. Let me inspire you with some details of our romantic stay. And I hope your pregnant getaway will be as unforgettable as ours.
Taj 51 Buckingham Gate Suites & Residences is part of the Indian Taj Hotels, best known for its first Taj, the Taj Mahal Palace in Mumbai. This icon opened in 1903.
After the first impressions of the façade, the authentic care and attention of the staff was such a welcoming delight.
We stayed at sister property St. James' Court in one of the beautifully renovated executive rooms. One of my contacts at the hotel gave me a tour to see the suites at Taj 51 Buckingham Gate. All impressive and royally large.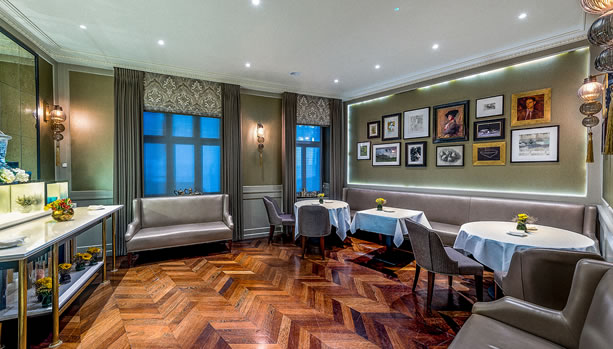 FOOD & BOOKS
In the evening, we walked to Clos Maggiore. The Most Romantic Restaurant In The World? It was romantic, for sure. Clos Maggiore has a very intimate atmosphere and mouthwatering fine dining. Can't wait to visit again.
It's a beautiful walk from Covent Garden to the hotel as you walk past Trafalgar Square and Buckingham Palace.
As a huge book- &bookstore-lover, a stop at Waterstones is a must-do for me. In the Netherlands, there's just one Waterstones, located in Amsterdam. A very beautiful one I must say.
When we stepped in the store that evening, by the look of the empty champagne glasses, something was going on. In one of the almost hidden corners of Waterstones near Covent Garden, there was a book presentation in full-swing. Nothing brings a book store more to life than folks gathering together to hear a writer read from his or her newest book.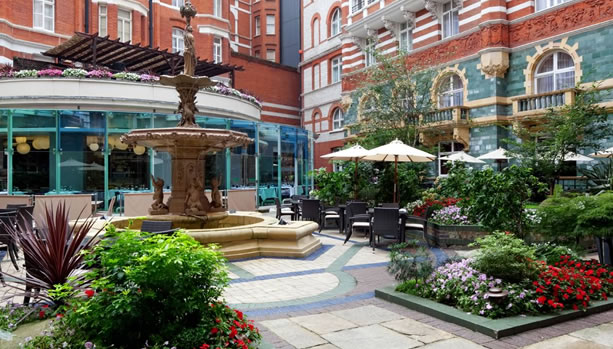 DRINKS
As you know, we were on a non-pregnant romantic break. A perfect time for me to discover one of the Gin brands that I hadn't tasted yet.
The Hamptons Bar, the bar at St. James' Court, is the perfect spot. Well, perfect? maybe for your pre or post-pregnant self, but your partner might love it!
Leave the tonic for the last days of your pregnancy, and sip on creative mocktails with names such as Cinderella or Don Exotico.
And I have a calming tea tip for you, tested and tasted at the Hamptons Bar: try the Chamomile Tea, so delicious and served in a beautiful teapot. Ideal for a needed good night's sleep.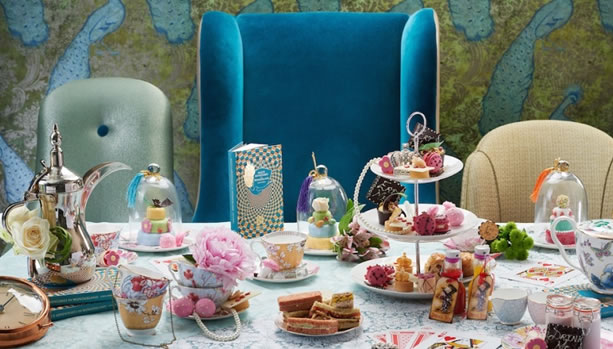 SPA FOR PREGNANT MUM
I couldn't try this one for you, but I'm sure that you will be perfectly fine checking this prenatal treatment for yourself.
The New Beginnings Massage at Jiva Spa. Jiva Spa is Europe's first Jiva Spa at Taj 51 Buckingham Gate.
The need for some serious pampering grows especially during your pregnancy. Enjoy a full body massage without the need to lie on your tummy, added with a calming face and scalp massage.
WHAT'S MORE TO LOVE
UN-CHECKED ON MY LIST
Mercato Mayfair – Food market in an old church
Winter Igloos at Coppa Club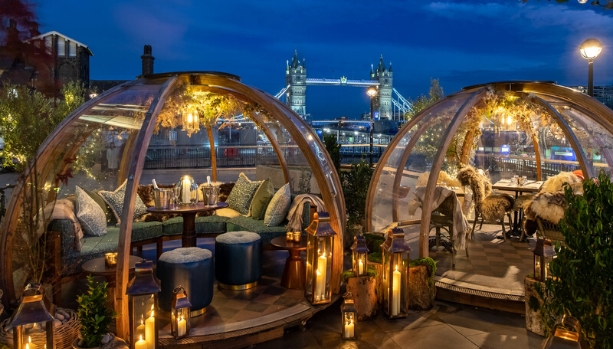 Excellent Location
Excellent Hotel
Excellent Pampering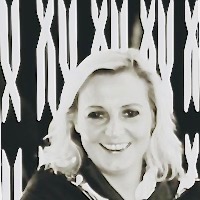 Ilonka Molijn
Creator & Founder of BabyMoon® Travel