Check out our Marrakech Guide with our Top Five of Things to do on your Marrakech Babymoon.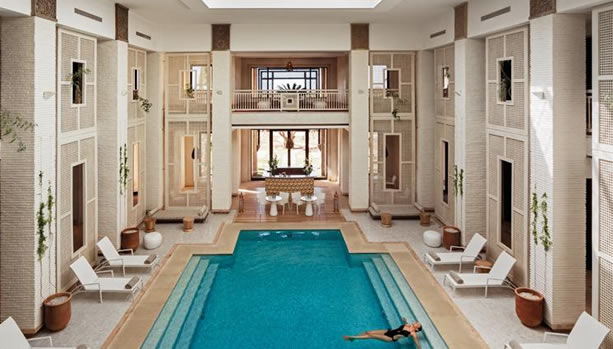 MARRAKECH GUIDE 
1.STAY
FAIRMONT ROYAL PALM MARRAKECH
Enjoy your once-in-a-lifetime babymoon at the five-star Fairmont Royal Palm. The hotel features opulent guest rooms, suites and villas overlooking the 18-hole Golf Course and the Atlas Mountains.
Fairmont Royal Palm is home to six eclectic restaurants and bars offering local and international cuisine, a 2,000 sqm swimming pool, and a 3,500 sqm Spa offering the ultimate pregnant escape and relaxation.
The 3-nights Marrakech Babymoon Package at Fairmont Royal Palm Marrakech includes:
 A 3-night stay in a luxurious accommodation
Roundtrip airport transfers
Daily breakfast in the comfort of your room
A 60 minutes Beautiful Mother-to-Be massage
A 3-course dinner at Le Caravane Restaurant
2 Private Yoga sessions for the Mother-to-Be
A 3-course dinner at Le Caravane Restaurant
A Pre-baby photo shoot session at the hotel for the expecting couple
A mocktail for mum-to-be and a cocktail for dad-to-be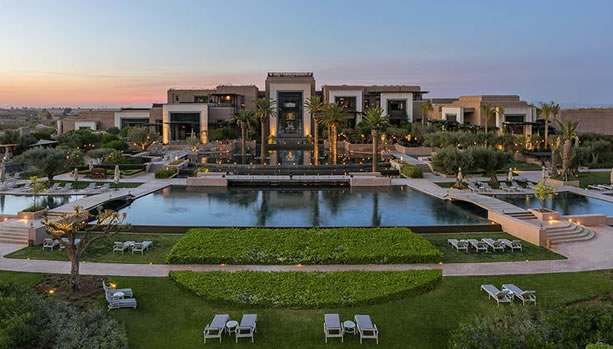 LA MAMOUNIA
Make your Marrakech Babymoon unforgettable with a stay at the luxurious La Mamounia.
Enjoy each other's company before your bundle of joy arrives and spend your Marrakech babymoon at a legendary palace that is part of the fabric of Marrakesh, its history, colours and traditions. And taste the charms of Morocco's fine art of living at La Mamounia.
The 3-nights Very Morocco Babymoon Experience at La Mamounia includes
Roundtrip Airport transfers in Daimler Jaguar or Range Rover
Relaxing massage on arrival (30 min)
Daily buffet breakfast around the pool
Marrakech's guided tour (1/2  day)
Hammam Evasion (60 min)
Dinner à la carte at Le Marocain
Buffet Lunch at the Pavillon de la Piscine
Tea Ritual at the Menzeh (or at the Salon de Thé)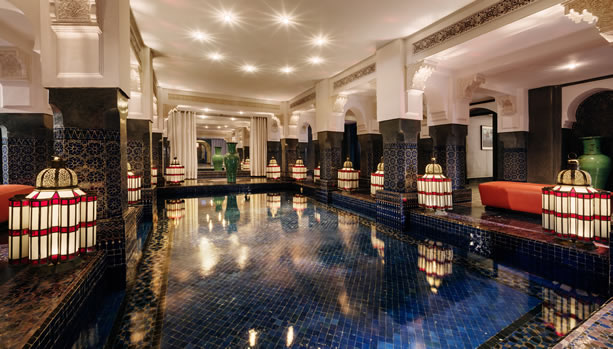 2.INDULGE
FAIRMONT ROYAL PALM MARRAKECH
The Spa at Fairmont Royal Palm is a 3,500 sqm. haven of well-being and bliss where guests are invited to indulge in a relaxing sensorial experience, inspired by local traditions. It combines world-class
expertise with local flavours to deliver a bespoke experience, undeniably unique for every guest.
The Spa boasts a variety of superior facilities ranging from a state-of-the-art gym and Yoga Room to an indoor pool and includes:
An indoor pool
A hammam area that includes seven single and double cabins, a private hammam area and two saunas
The relaxation area blends the inside and the outside with an indoor swimming pool and a juice bar
A massage area that includes 13 cabins including one for physically challenged guests and four double cabins, two of them with a Jacuzzi
A beauty care area featuring a Leonor Greyl hair salon, a manicure and pedicure area, a boutique and a barber shop complete with grooming care
A very peaceful sunny garden
When you book the Babymoon Package at Fairmont Royal Palm Marrakech, the 60 minutes Beautiful Mother-to-Be massage and 2 Private Yoga sessions for the Mother-to-Be is included.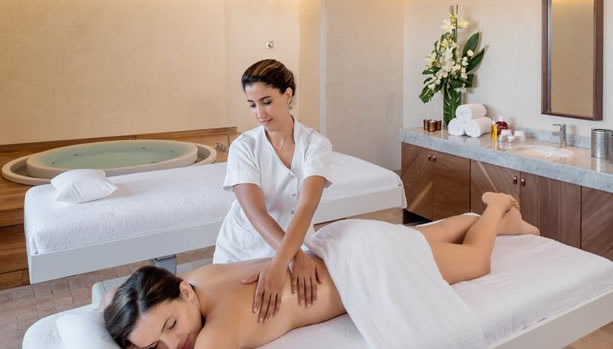 LA MAMOUNIA
Mum-to-be is treated to a relaxing massage on arrival. Or book the specially designed Mum to Be Massage (Future Maman) at Le Spa. This massage is designed to help expectant mothers who have passed their first trimester to ease pregnancy tension.
La Mamounia is home to Le Spa, featuring the following facilities
• 2,500 m2 (26910 ft2) devoted entirely to your well-being
• 2 traditional Hammams
• 10 multi-treatment booths, including 2 booths for couples and 1 diagnosis booth
• Balneotherapy
• relaxation booth with a catering service
• Jacuzzi
• heated indoor pool with ozone sanitation system
• gym
• Kinetic exercise room
• boutique offering signature products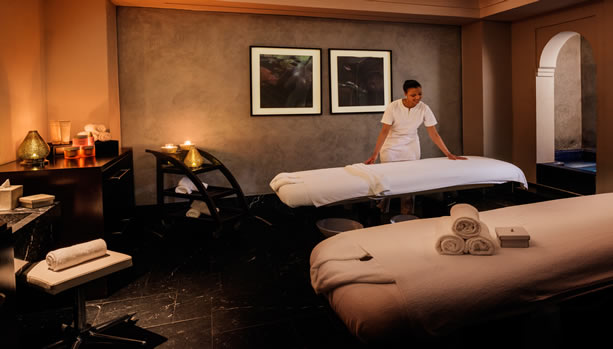 Or book a pampering morning at The Private Spa. An entire Spa just for you! Make your dream come true on your Marrakech Babymoon at La Mamounia, with a secluded and private haven of tranquillity. Here, generous spaces surround the symbolic central Jacuzzi and a captivating atmosphere in with warm shades of red and orange.
The private Spa offers the following facilities:
• 1 Hammam
• 1 Jacuzzi
• 1 hairdressing Salon
• 1 multi-purpose booth with 2 treatment tables
• 1 shower
• 1 dressing room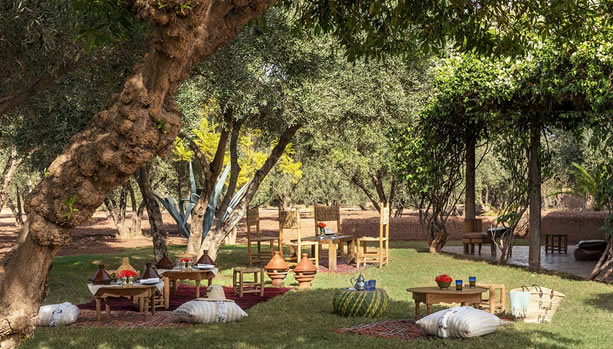 3.EXPLORE THE PARK AND GARDENS
Prior to a romantic night out, enjoy a romantic stroll at the Park at La Mamounia. The majestic central alley is lined with ancient olive trees and two thousand rose bushes. The Menzeh Pavilion offers a peaceful setting in which to relax and let your mind wander. Dozens of orange and lemon trees stand in perfectly straight lines. Here and there, cactuses of all shapes and sizes bask in the sun.
The gardens of La Mamounia are unique and wonderfully natural, despite the fact that they have been crafted by the hands of passionate gardeners for almost a century!
4.PHOTO-SHOOT
We are big fans of this unique and unforgettable babymoon amenity, a Pre-Baby Photo Shoot session for the expecting couple at Fairmont Royal Palm.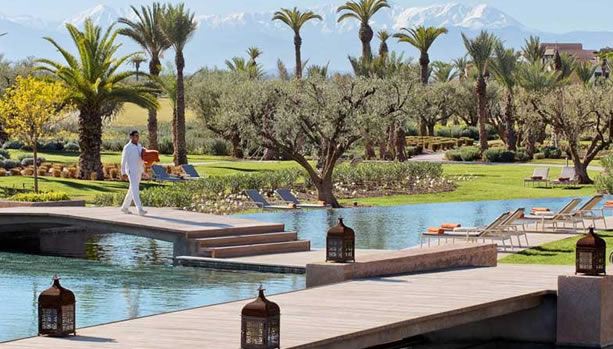 5.EXPLORE MARRAKECH WITH A GUIDED TOUR
Furthermore, a Guided Marrakech Tour of 1/2 day for the expecting couple to explore Marrakech is included in the Very Morocco Babymoon Package at La Mamounia.
We hope that you've enjoyed this Marrakech Guide with our Top Five of things to do on your Marrakech Babymoon for both you and your loved one. Celebrate your Pregnancy!