Babymoon Guide to Montreux
Head to the fresh Swiss Alps and celebrate your pregnancy at Lake Geneva. The prestigious Fairmont Le Montreux Palace created a pampering babymoon celebration for expecting couples.
Nestled between the Swiss Alps and Lake Geneva lies Montreux, the jewel of the Swiss Riviera. Snow-capped peaks behind you, palm trees in front; the beauty of the Belle Époque all around. And presiding over  the waterfront promenade for more than 100 years is Fairmont Le Montreux Palace.
Is there a more magical destination in Europe for your babymoon?
Lake Geneva Babymoon Celebration Package includes : 
One (1) night stay in a Lake View Room for two
Lavish buffet breakfast for two
One (1) dinner for two at our iconic Montreux Jazz Café
One (1) Treatment per person (30 minutes) of your choice from this selection : Massage, Manicure or Pedicure
Access to our Willow Stream Spa
Montreux-Riviera transportation card, giving you complimentary access to public transport in the region
Romantic amenities placed inside your guest room
Services & VAT
Offer is subject to availability at the time of booking.
Starting from CHF 669,- per night. 
Rate does not include city and tourist taxes of CHF 6.50 per adult per night.
Valid until September 2017
TOP 5 BABYMOON ACTIVITIES FOR EXPECTING COUPLES IN MONTREUX
1. BOAT CRUISE ON LAKE GENEVA
A boat cruise on lake Geneva with lunch on board: www.cgn.ch
2. ROMANTIC DINNER FOR TWO FOLLOWED BY LIVE MUSIC
Have a lovely dinner at the unique "Montreux Jazz Café" followed by a live music concert at the adjacent Funky Claude's Bar. A dinner at Montreux Jazz Café is included when you book the Babymoon Package at Fairmont Le Montreux Palace.
3. CULTURAL ACTIVITIES
On the 17th April 2016, Chaplin's World, a Museum entirely dedicated to Charlie Chaplin opened in Vevey, surely a place not to be missed! When you book the Babymoon Package at Fairmont Le Montreux Palace, then the Montreux-Riviera transportation card is included, giving you complimentary access to public transport in the region.
4. PRENATAL SHOPPING
Montreux has many little boutiques with articles for future mommies and babies.
Most of the baby and maternity shops are located in Villeneuve, only 5 minutes away from Montreux.
In Vevey's big Shopping Center, Centre Manor Vevey  (just a 4 minutes train journey) you will find ORCHESTRA, for everything baby.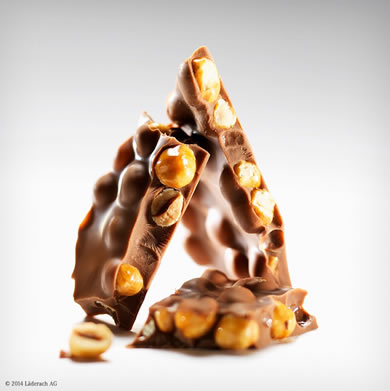 5. PREGNANCY CRAVINGS
For a unique chocolate experience,  www.laederach.com The amazing chocolatier in Vevey offers " chocolate ateliers" where couples can make their own chocolate.
For pastries and sandwiches, treat yourselves to a stop at the famous Zurcher  www.confiserie-zurcher.ch
GETTING THERE
The closest international airport to Fairmont Le Montreux Palace is Geneva International Airport (GVA).
Fairmont Le Montreux Palace is located in the heart of Montreux, on the lakeside, between Lake Geneva and the Alps. Boat Cruises embarcation is only 5 minutes walk from the hotel.
It is one hour by car or train from Geneva Cointrin International Airport and two hours and thirty minutes from Zurich Kloten International.
CITY DISTANCES
Lausanne, Switzerland 30 km / 19 mi or 20 min
Geneva, Switzerland 93 km / 58 mi or 50 min Zürich, Switzerland 210 km / 130 mi or 2 hrs
Milan, Italy 286 km / 178 mi or 3½ hrs
Münich, Germany 516 km / 321 mi or 4½ hrs
Paris, France 544 km / 338 mi or 5½ hrs
MORE INFORMATION ?
Check out the Official Tourist Office of Montreux