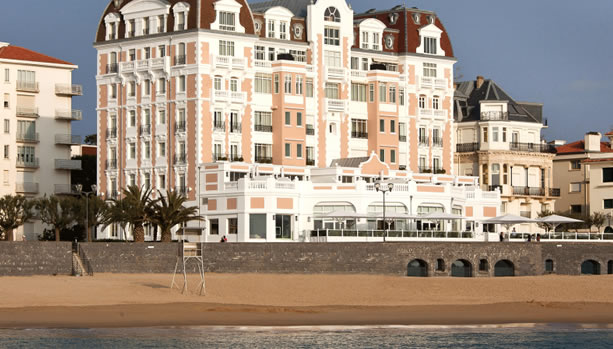 Babymoon in France – Three Things to do for Expecting Couples
We've just launched a very tempting babymoon celebration at the legendary and oceanfront Grand Hôtel Thalasso & Spa in Saint Jean de Luz. The hotel is ideally located, just 15 minutes away from Biarritz.
Ocean-loving couples will be treated to a blissful beachfront babymoon celebration. The babymoon offer at Grand Hôtel Thalasso & Spa is filled with special attentions, such as a Surprise Gift for Mom to Be, In-Room Welcome Treat, Prenatal Massage for Mom to Be and a Pink Mocktail to enjoy at Le Clipper Bar.
Excited ? Book your babymoon now at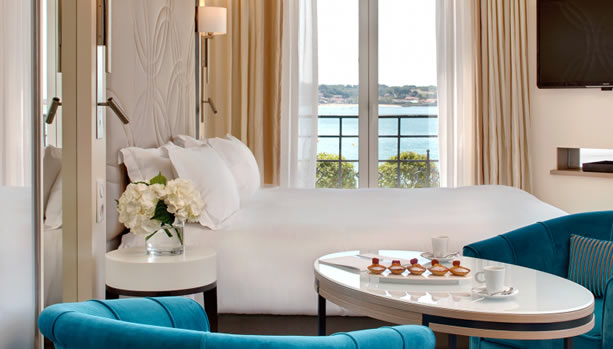 TOP 3 – SAINT-JEAN- DE- LUZ
1. PREGNANCY CRAVINGS – GASTRONOMY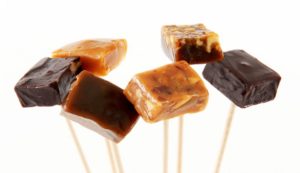 Save the wine tasting courses for next year and indulge in the many culinary treats in Saint Jean de Luz.
Try Basque Cake and Mouchous at Maison Pariès (9, rue Gambetta,Saint-Jean-De-Luz)
Mouchous = mall, light and soft macaroons. Made with lots of almonds and very little sugar, enveloped in a thin and crunchy outer layer, and prepared in twos, with one on top of the other.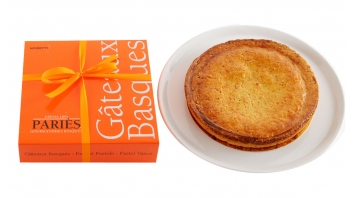 tip : make sure to ask if the macaroons contain uncooked eggs, if so, they are not suitable for pregnant women
Try Kanouga, another specialty produced by Maison Pariès. This special treat was invented around 1914. This soft black chocolate (or coffee) caramel can also be made with walnuts or hazelnuts.
Pâtisserie ADAM (6 rue de la République, Saint-Jean-de-Luz)
In 1660, Monsieur ADAM created the subtle and delicious masterpiece we now know as the macaroon, made from a mixture of almond paste, sugar, ground almonds and egg whites.
During the wedding of Louis XIV to the Infanta of Spain, Monsieur Adam made some of his confections for the new king. Louis found the macaroons delightful, and his approval guaranteed that these delicacies became extremely popular with the Court. The Pâtisserie ADAM still exists in Saint-Jean-de-Luz, with the secrets of its recipe passed down from father to son.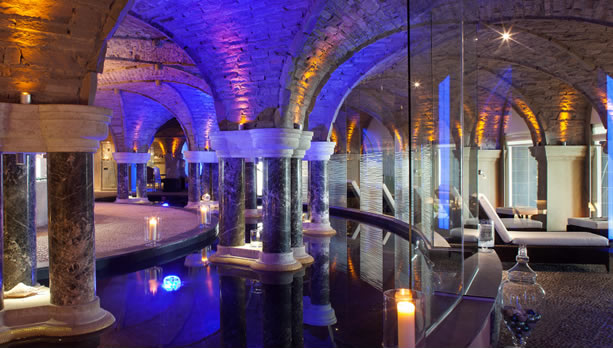 2. LOREAMAR THALASSO & SPA
When you book the Babymoon Offer at Grand Hôtel Thalasso & Spa, Mom to Be is treated to a 50 minutes Prenatal Massage at Loreamar Thalasso & Spa.
Located on the beachfront and facing the Atlantic Ocean, experience the Loreamar Thalasso & Spa, an exceptional wellness center in the Basque Country.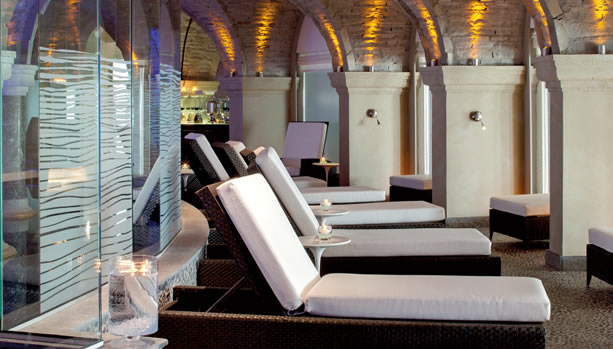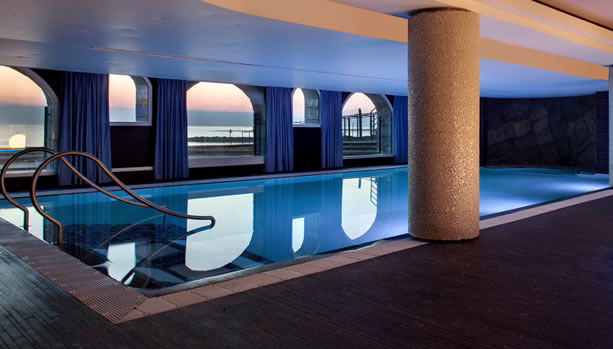 3. BEACH STROLLS
Take a romantic beach stroll and take some time to dream and talk about your "rite of passage" as soon to be parents.
Saint-Jean-de-Luz is known for its long beach of fine sand protected from the ocean by three impressive sea walls. The delightful beach is perfect for swimming. Saint-Jean-de-Luz also boasts other wilder beaches ideal for activities such as surfing.
The beach, located right in the heart of Saint-Jean-de-Luz, is protected from the waves by three sea walls, and as such is the perfect beach for children. The Grande Plage is home to four beach clubs as well as outlets renting tents, parasols and sun-loungers :
Les Dauphins, Neptune, Les Trois Couronnes and the new to open Le Petit Chipi Club, a beach summer club dedicated to children age 3 to 16 years old.
For more information, visit the official Tourist Office at Saint-Jean-de-Luz