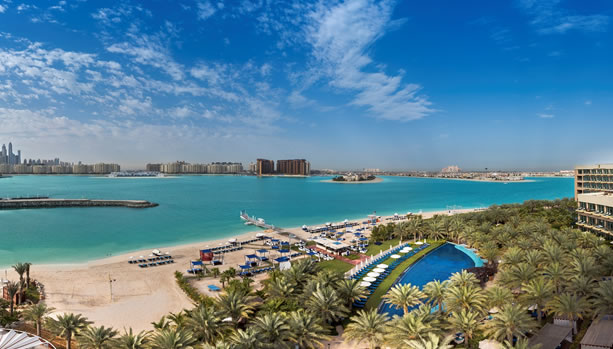 Dubai is a paradise for couples and families and has something for every taste. First, stock up on baby onesies at the many baby boutiques in Dubai Mall. While you're there, visit the Dubai Aquarium and Underwater Zoo. Later set sail on a traditional 'abra' to watch the Dubai Fountain show.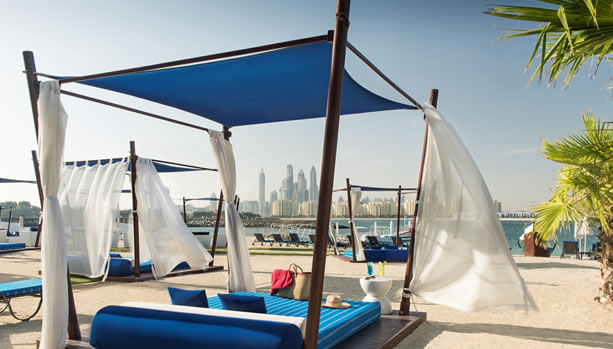 1.STAY
at the tip of The Palm Jumeirah's crescent, at Rixos The Palm Dubai.
Rixos The Palm Dubai features 230 luxurious sea view rooms and suites, a private beach with sun loungers, private cabanas and motorised water sports, three swimming pools  and is home to Anjana Spa, Reef Diving Centre, Italian-inspired L'Olivo, Aegean Restaurant, A La Turca Restaurant and a dynamic selection of bars, lounges and a patisserie.
Rixos The Palm Dubai launched an amazing Babymoon Offer for Expecting Couples
Overnight Accommodations
'Cocoon Massage' specialty massage for expectant mom at Anjana Spa
Mocktail for Mom-to-Be at I-Chill Lounge
Cravings Credit to spend at Patisserie Istanbul (Turkish tea/coffee served with a platter of assorted cookies, macaroons or pastries)
book yours now at baby-moon.eu/dubai-babymoon-rixos promo code : BABYMOON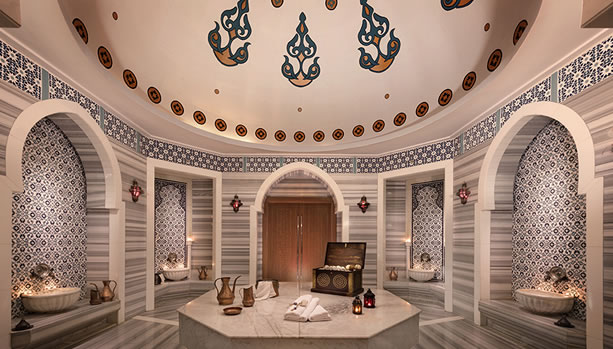 2. INDULGE
When you book the Babymoon Package at Rixos The Palm Dubai, the COCOON MASSAGE of 45 minutes at Anjana Spa is included.
A SPECIALITY MASSAGE FOR EXPECTANT MOTHERS
This massage is specially developed for expectant mothers – gentle, comforting and toning. It aims to improve the blood circulation and to relax the muscles to soothe the legs and back of the mother to be. Ideal for expectant mothers seeking a little 'me' time.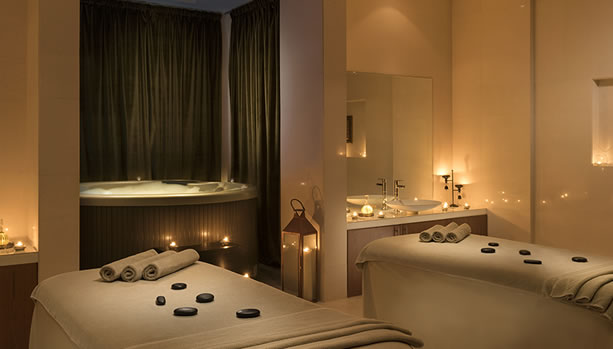 3.ENJOY THE FLOWERS
at Dubai Miracle Garden. It may be difficult to believe, but near the Dubai desert, a sprawling garden filled with greenery and flowers can be found. A real-life oasis in the otherwise harsh desert environment. Dubai Miracle Garden features more than 45 million blooming flowers, and has aims to become the world's biggest flower garden.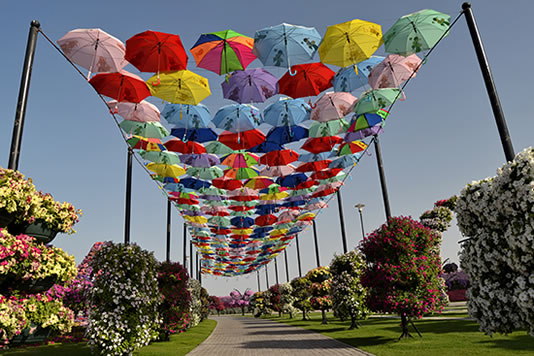 4.SHOP
Dubai Mall : Besides the many baby and childrens boutiques with brands such as Dior Kids, Jacadi, Il Gufo, Petit Bateau and Gucci, there's more….
TIP : Rixos The Palm Dubai has courtesy shuttle services available to and from Mall of the Emirates where mom-to-be can enjoy shopping at popular baby shops in Dubai.
The Dubai Mall features the world-class Dubai Aquarium & Underwater Zoo featuring thousands of aquatic animals and a 270-degree walkthrough tunnel. The strong family entertainment components include KidZania®, an innovative children's 'edutainment' concept; SEGA Republic, a 76,000 sq ft high adrenaline indoor theme park; the 22-screen Reel Cinemas megaplex with a total capacity of 2,800 seats; and the Olympic-sized Dubai Ice Rink.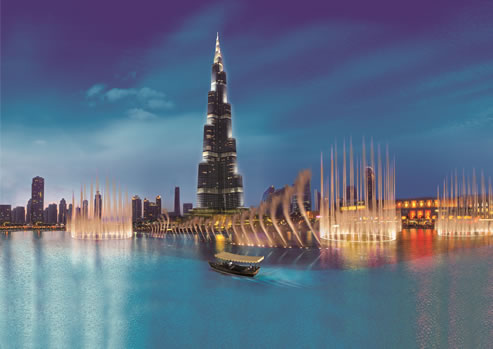 5. WATCH
and enjoy the world's largest dancing fountain. The Dubai Fountain features water that jets as high as 450 ft (140 metres), which is equivalent to a 45-storey building. Designed by California-based WET, the creators of the Fountains of Bellagio in Las Vegas, The Dubai Fountain is 900 ft (275 metres) long, has five circles of varying sizes and two central arcs.
The Dubai Fountain performs daily, with a performance repertoire of approximately 35 songs, including Sama Dubai; Baba Yetu, an award-winning song in Swahili; classical songs from the Arab world; and the signature piece of world-renowned Andrea Bocelli, Con te Partiro (Time to Say Goodbye).
Set in Burj Lake, right outside The Dubai Mall on Lower Ground Waterfront Promenade in the heart of Downtown Dubai.
To top it off, set sail on the ultimate ride at The Dubai Fountain Lake Rides and enjoy front row seats to the world's largest performing fountain.With the iconic Burj Khalifa as your backdrop, hop aboard a traditional Abra and enjoy the breathtaking sights and sounds.
BABYMOON® TRAVEL TIPS :
Check if medicines legal in your country are legal in Dubai too before traveling with them (check DubaiCustoms.ae) Many medicines that are prescribed in Western countries and even sold over the counter are considered to be controlled substances in the UAE and must be accompanied by a prescription. Among them are cough and cold remedies for children.
Unmarried and Pregnant in Dubai ? Unexpectedly giving birth in the UAE thus giving birth out of wedlock can cause problems in the hospital. Source : Gov.uk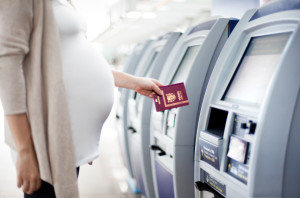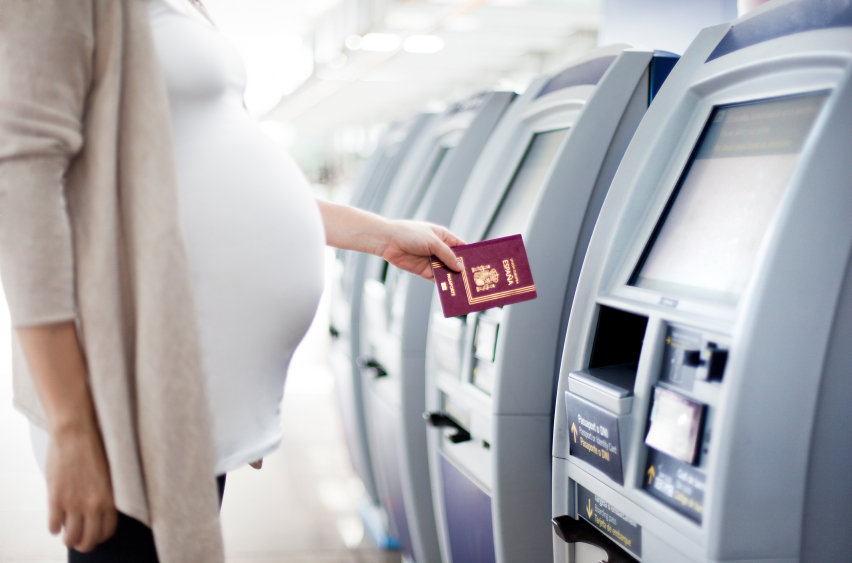 Due to the laws on sex outside marriage, if you become pregnant outside marriage, both you and your partner could face imprisonment and/or deportation. Doctors may ask for proof of marriage during ante-natal checks. An unmarried woman who gives birth in the UAE may also encounter problems when registering the birth of the child in the UAE, and could be arrested, imprisoned or deported.To get a birth certificate from the UAE authorities, you must provide a marriage certificate and the authorities may compare the date of the marriage against the estimated date of conception.The UAE is in many respects a tolerant society and private life is respected, although there have been some reports of individuals being punished for sexual activity outside marriage, including homosexual activity, particularly where there is any public element, or the behaviour has caused offence. This applies both to expatriate residents and to tourists.
TOURIST OFFICE DUBAI