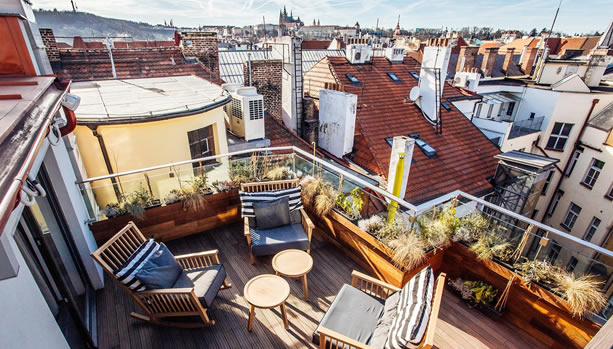 THINGS TO DO ON YOUR BABYMOON IN PRAGUE
1.STAY
At the luxury lifestyle hotel The Emblem, in the heart of Prague. The Emblem offers 59 rooms (including 4 junior suites and 3 luxury suites), a chill-out lounge with several "Living Spaces" (The M Lounge), state-of-the-art restaurant and bar (George Prime Steak), and spa (The M Spa) with an unbeatable rooftop terrace.
The Babymoon package at The Emblem Hotel includes:
Luxurious Accommodations
Pampering Foot Massage for Mum-to-Be at M Spa – 30 minutes
Welcome Mocktail at M Lounge
Valid until November 1st 2019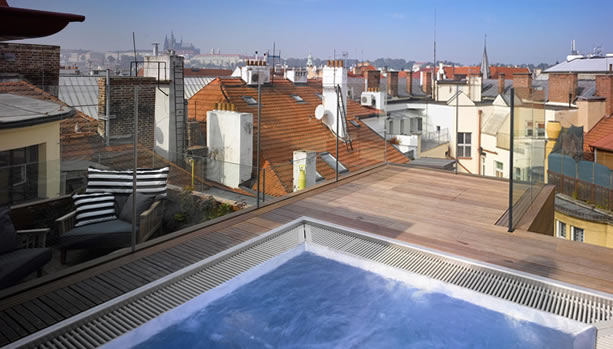 2.INDULGE
with a Pampering Foot Massage for Mum-to-Be at the M Spa at The Emblem Hotel. Feel re-energised after a day of sightseeing, perhaps a pre-birth shopping spree for your baby or for some maternity wear.
The M Spa is a haven of tranquillity with a holistic spa, fitness and wellness centre focused on the individual needs of our guests.
With qualified professionals providing unique treatments and with an exclusive Pure Altitude spa concept, The M Spa is the perfect rejuvenating escape in the urban centre of Prague.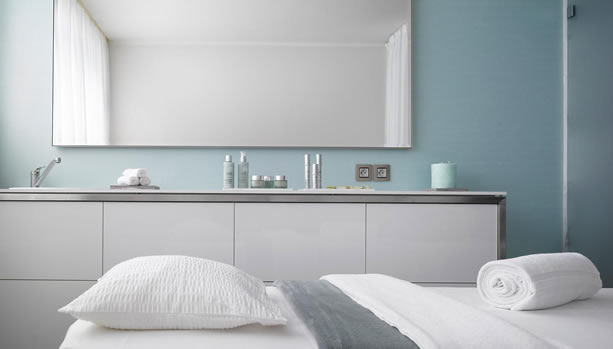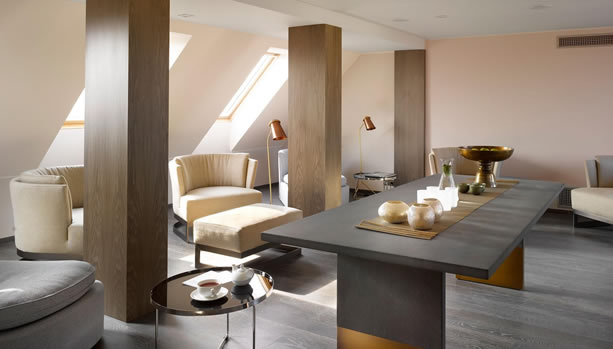 3.EAT
At George Prime Steak, at The Emblem Hotel
George Prime Steak is the premier, quintessential American-style steakhouse located in the heart of Prague's Old Town neighbourhood. Their mission: to serve up the perfect prime steak every time. From the selection of the highest quality beef to the way they present the final steak to you.
This restaurant also boasts the freshest seafood, chef-driven entrees, an extensive collection of Californian wines, handcrafted classic cocktails (or mocktail for mum-to-be), and two private rooms, each designed for different dining experiences.
Czech Traditional Pastry – Café Savoy, Vítězná 5, Prague 5
For those pregnant mums cravings for sweet, check out Café Savoy, this restaurant has its own bakery and offers fresh confectionery and bakery products on a daily basis. 
TIP: Vetrnik, a choux pastry filled with vanilla cream, caramel whipped cream and topped off with caramel fondant.
The M Lounge at The Emblem Hotel – for Mocktails
The Living Room of The Emblem—the "go-to" place for you to work/lounge/drink/chat/play. The club has a total of 4 different "Living Spaces" that are freely accessible to you: The Pantry (also known as The Kitchen), The Salon, The Games Room, and The Drawing Room. Mum-to-Be will be treated to a Welcome Mocktail upon arrival at The Emblem.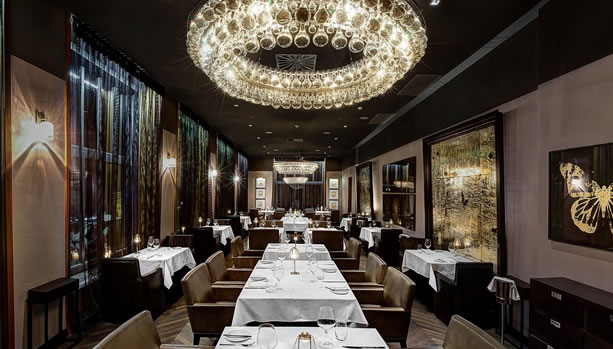 4.SHOP
Armani Junior, Rytířská 17, Prague 1, armani.com
7 minutes walk from The Emblem Hotel
One of the most famous world fashion brands under the Italian fashion designer Giorgio Armani, Armani Junior presents collections of luxury clothing for children and can be found in the centre of Prague.
Mothercare, Palladium Shopping Mall: Náměstí Republiky 1078/1, Prague 1. Myslbek Shopping Mall: Na Příkopě 19, Prague 1 mothercare.com
11 minutes walk from The Emblem Hotel
One of the most popular baby shops in the world has several locations throughout Prague.
Mothercare offers a complete range of maternity, baby and kids fashion and accessories plus beds and baby cots, mattresses, bathroom fittings, baby care such as lotions and bathing gels, feeding products, strollers, car seats and travel equipment, toys and more
Ceremony Kids, located at Slovansky Shopping Mall, Na Příkopě 22
 Prague 1 CeremonyKids.cz SlovanskyDum.cz
9 minutes walk from The Emblem Hotel
Kids Prestige, Department Store KOTVA, náměstí Republiky 8, Prague 1 KidsPrestige.cz od-kotva.cz
8 minutes walk from The Emblem Hotel

Luxury Children's Clothes, from 3 months to 16 years.
Children's designer brands such as Armani Junior, Burberry, Hugo Boss, Moncler, Roberto Cavalli, Dolce & Gabbana, Simonetta, Fendi, Monnalisa, Gucci, Marc Jacobs, DKNY, Guess, Timberland, Billieblush, Ralph Lauren.