Read about the benefits of swimming during pregnancy, the features of a good maternity swimsuit and tips on how to get started.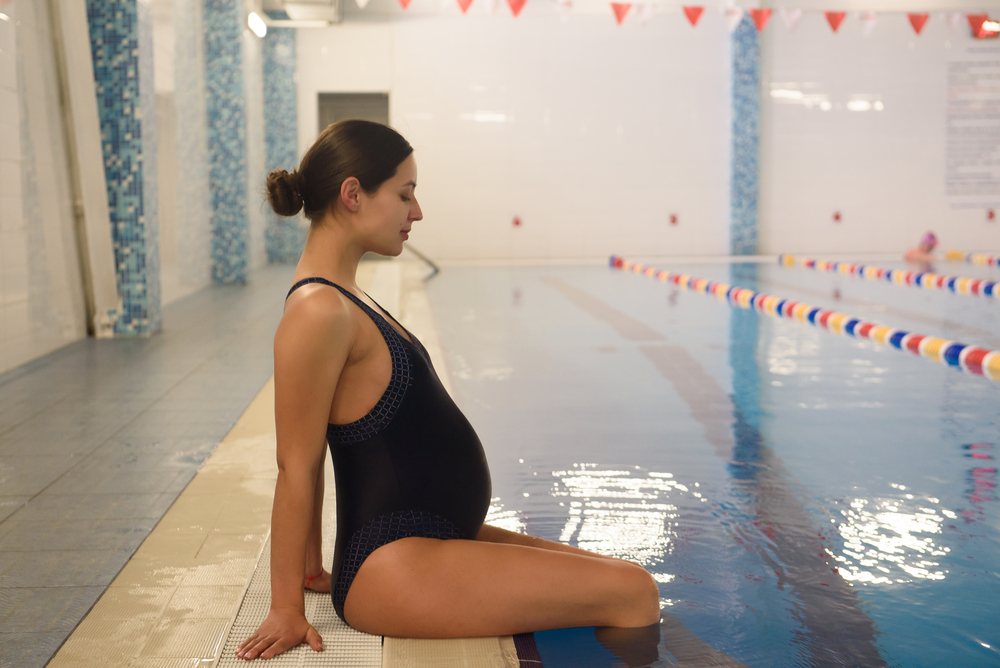 by: Cake Maternity, Tracy Montford
Swimming during pregnancy
Keeping fit during pregnancy is beneficial to you and baby.  Exercise helps to promote a strong healthy body and will keep unnecessary weight gain in check.
Is it safe?
For those women who are not usually active, it is always advised to check with your healthcare professional before embarking on any new form of exercise.
It is also advisable to speak with the receptionist and or trainer should you have any concerns going forward. They can provide you with valuable advice and point you in the right direction.
Swimming is generally a wonderful form of exercise for pregnant and or non-pregnant women because of its low impact nature.  It will work your entire body, your heart; tighter muscles, all whilst feeling buoyant and light.
Swimming is ideal for all stages of pregnancy and beyond.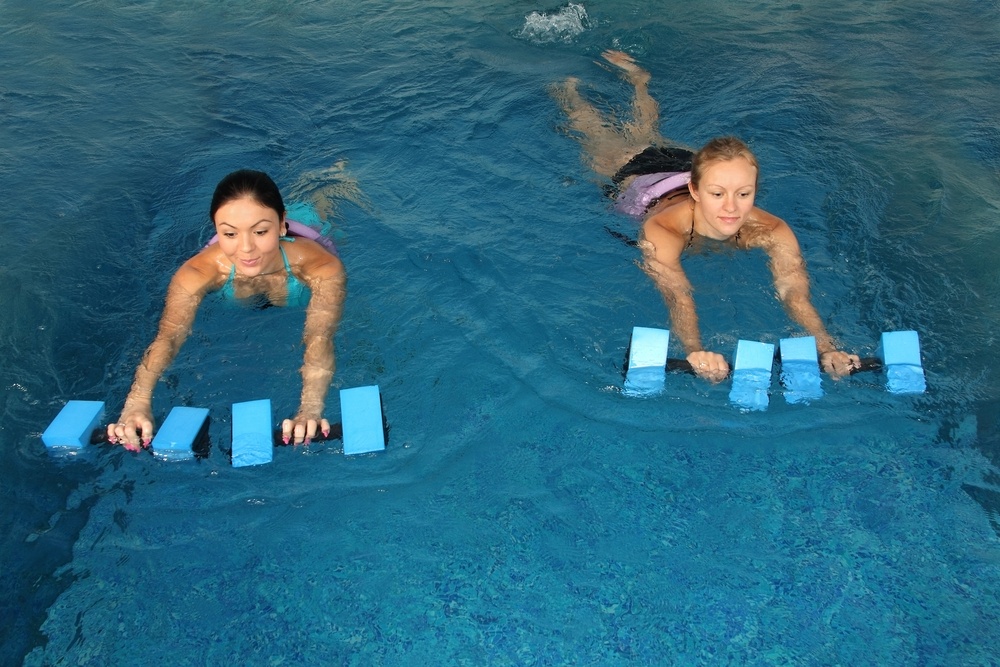 Benefits of swimming
-Low impact and is gentle on your body
-Works your heart to build fitness
-Builds muscle tone
-Social
-Don't need to invest in expensive gym equipment
-Cools you down
-Easy and is not age or sex dependant
-Relaxing/calming
-Helps to reduce high blood pressure
-Helps aid in weight loss
-You can continue swimming long after you have your child
-Several gyms now have swimming classes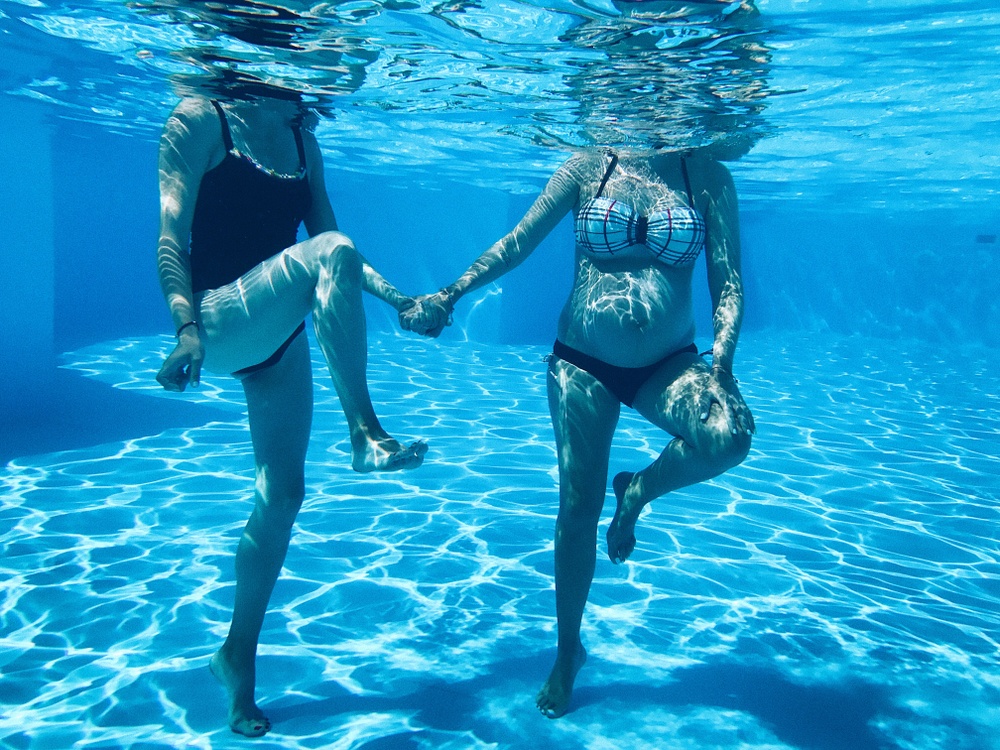 How do I get started?
Do your research first and choose a local community pool that works for you. Talk to other mums and or friends to get their advice and recommendations.
Purchase a comfortable, supportive, non-restrictive swimsuit. Avoid flimsy, unsupportive swimsuits; they are likely to frustrate you when they do not perform according to your needs.
If you are not a confident swimmer, use goggles, flippers or floating devices to help support your body when exercising.
If doing laps does not interest you, join a pregnancy aqua aerobics class. Organised classes are run by trained professionals and are designed to suit your changing body. Trainers can customize the exercises according to your needs.
Listen to your body! Don't overexert yourself. Ease into the class and keep the exercise to a moderate level. You will not necessarily be able to workout like an Olympic athlete.
Avoid outdoor pools if possible. Choose an indoor pool with a moderated temperature to avoid overheating.
Drink plenty of water when exercising. Your body will still sweat even when exercising in the pool.
Eat a small energy filled snack before exercising to help increase your energy levels. After your workout, eat a small snack again to provide nutrients to your depleted body.
Keeping motivated is not always easy! Set yourself goals, commit to a couple of days to start with and vary your exercise routine to avoid boredom. As you get more confident you might like to increase the number of days you swim.
Workout with a friend. You are more likely to go if you have to meet someone there.
Features of a good maternity swimsuit
It is very important to invest in a maternity swimsuit that fits comfortably and supports your growing belly and bust.  A swimsuit that is inadequate will only leave you feeling frustrated, which could eventually lead to you giving up.
– Foam cups for added support due to an increase in bust size during pregnancy
– Wide supportive straps that will not slip off your shoulders
– Racerback or cross over straps for added support and comfort
– Built-in shelf to help support and keep your bust in position
– Chlorine resistant fabric
– Ruched side panels that allow room for a growing belly
– Modest cut that will keep your body contained and comfortable
– A one-piece suit as it helps to support a growing belly and is less likely to ride up when swimming
TIP:  Avoid washing your swimsuit in detergents.  Simply rinse well under cold water to wash away the chlorine.  This way the fabric will not disintegrate as fast and will retain its shape.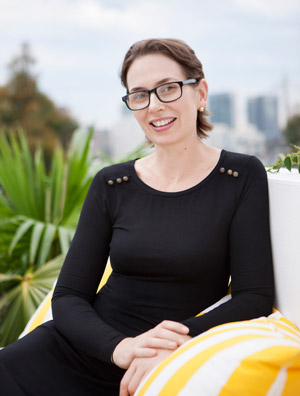 Like many women out there, Tracey Montford is an exceptional multi-tasker! Apart from steering a global business, managing 2 young boys & keeping the clan clean and fed, Tracey still finds time to provide creative inspiration and direction to the exceptional designs of Cake Maternity. From the branding, presentation and delivery, creativity is a big part of what Tracey does so naturally and effectively. Find out more at https://www.cakematernity.com or catch up with her on social @cakematernity