Check out our Top Five of favourite things to do in Mallorca for pregnant couples.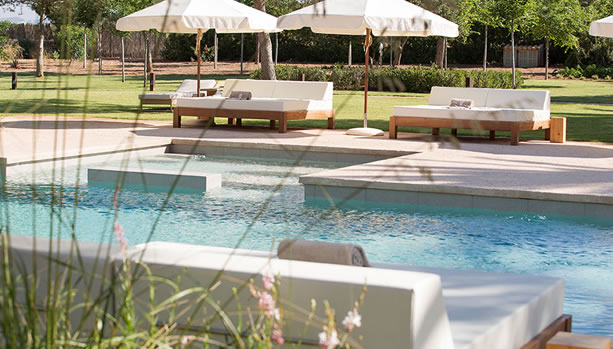 1.STAY
at our favourite hotel in Mallorca, namely Font Santa Hotel.
The 5-star Font Santa Hotel is located in Campos in the Southern portion of the island of Mallorca, just 30 minutes from Palma airport.
This luxurious hotel offers 36 cosy and spacious rooms, the majority of which offer private terraces with stunning views of the natural land of Es Trenc Salobrar of Campos.
Fonta Santa offers 4 and 7 nights babymoon packages.
4 nights stay in a Double Room with terrace (upgrade subject to availability)
Breakfast Buffet
Thermal Circuit with fruit buffet and aromatized waters
Maniluvium and thermal footbath
One (1) Massage tired legs – 30 minutes for mum-to-be
One (1) Back Massage – 30 minutes for dad-to-be
Two (2) à la carte dinner in our restaurant, drinks not included
Or stay at the 5-star Pleta de Mar. This luxurious hotel boasts an array of facilities: spectacular suites, an exclusive grill restaurant, 2 infinity pools, a spa and furthermore access to a lonely beach.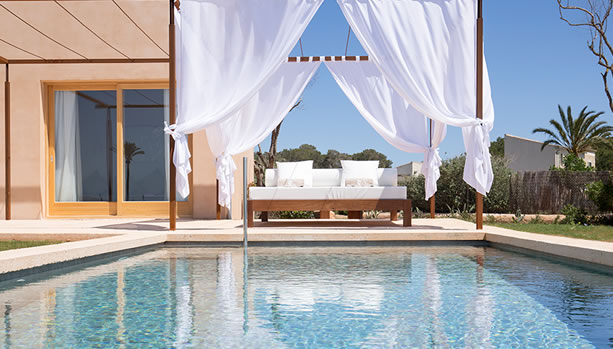 2.INDULGE
Mum-to-Be enjoys the 'Tired Legs Massage' when she books the Babymoon Package at Font Santa Hotel. But Dad-to-Be is not forgotten, he enjoys the Back Massage of 30 minutes.

ABOUT THE THERMAL SPA
The Fontsanta Thermal Spa waters are different from any other spa in the Balearic Islands, so much so that they are the only thermal waters with subterranean origin on the islands.
These waters emerge from the underground and as they rise in shallow aquifers they acquire mineral elements in a form that would be almost impossible to reproduce artificially.
Due to this process, the waters present a high level of minerals at 25,34 g/l, the predominant elements being chlorine and sodium in the form of salts. Other elements are present in smaller concentrations including magnesium, calcium, sulphur, fluorine, potassium etc. These rich minerals stimulate a series of positive effects on the body (skin improvement, blood and lymphatic circulation improvement, etc). Because of this, they have been declared for public use since 1869.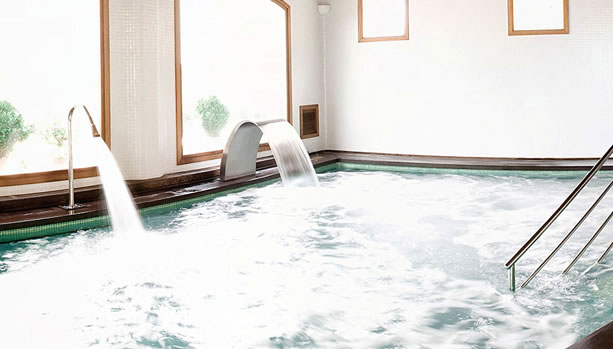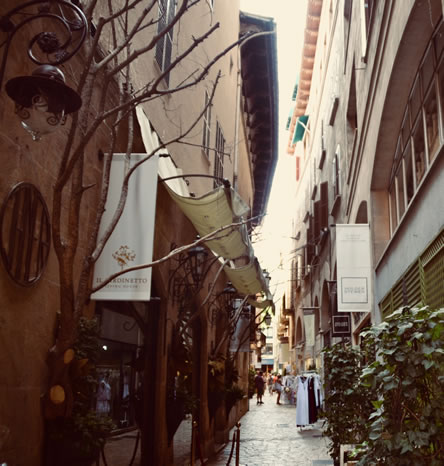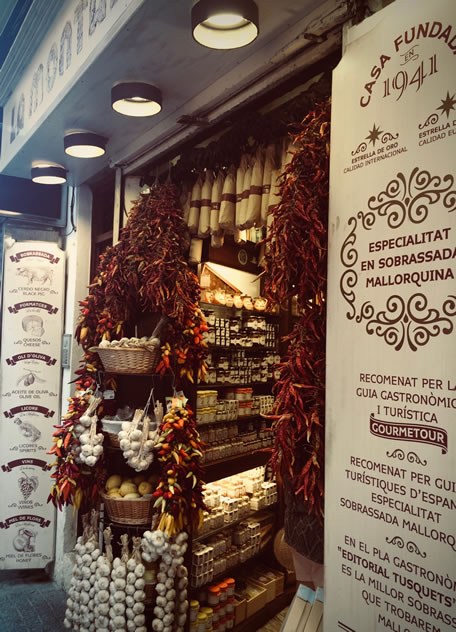 3.SHOP
The first time we visited Palma de Mallorca, the cosmopolitan feel of Palma was something that took us by surprise. We did not expect so many exclusive boutiques and high-end stores. Mum-to-be awaits a true haven of pre-birth shopping in Palma and therefore one of our top five of favourite things to do in Mallorca.
PALMA: throughout the city, you will find shops, in particular, there are some excellent shopping streets, such as Sant Miquel, Union, Jaime III and El Born. The experience of entering their markets can also be very special: l'Olivar Market or Market of Santa Catalina.
Furthermore, the Passeig per l'artesania is an area inhabited by artisan shops and the Plaza Mayor, where every morning craft stalls are mounted. There are several large shopping centres in both the city centre and nearby.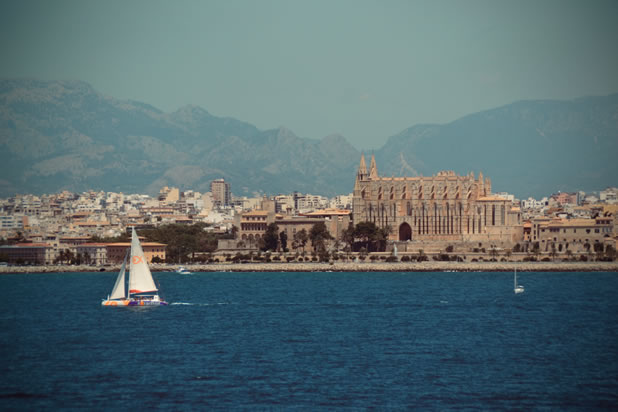 4.SEE 
While all the pampering and relaxing is a must on your Mallorca Babymoon, there's more.
See and explore Mallorca by boat. In the summer months, there are boats from Colonia de Sant Jordi to the island of Cabrera that give daily tours. Cabrera offers a stunning National Park and amazing seaside including the famous cove, Cova Blave.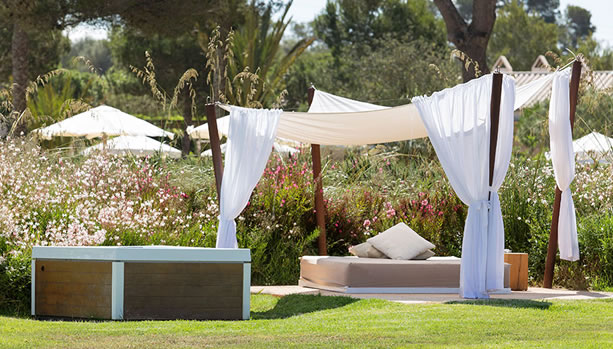 5.EXPLORE
a paradise of water and sand at Es Trenc and one of our top five favourite things to do in Mallorca.
Font Santa Hotel is just 3 kilometres from Es Trenc, one of the most famous beaches of Mallorca due to its long stretches of dazzling sand and crystal clear waters. With just under 4 kilometres, this beach belonging to the town of Campos is categorized as a natural reserve and protected land because on its virgin sands you can only find very few beach services and curiously enough, several post-war bunkers. The beach also has a nudist zone. Further inland there is a long stretch of forest and brush that leads into gorgeous pine trees.
The quality of the water, the tranquillity and the long stretches of sand make it one of the best options for a swim in the sea in Mallorca.
GETTING THERE 
Office Tourist Office Mallorca InfoMallorca.net
The nearest airport to both Font Santa Hotel and Pleta de Mar is:
Aeroport Son Sant Joan – airport code = PMI
Palma
Non-stop flights are available from many European cities such as London with a flight duration of approx. just 2 hours and 30 minutes.
Font Santa Hotel – approx. 30 minutes drive from the airport
We hope that both you and your loved one enjoyed our five things to do in Mallorca. We wish you and healthy continuation of your pregnancy and a healthy birth.