BEACH BABYMOON
Celebrate your pregnancy and spend your babymoon  at Surf City USA, Huntington Beach, California. If you love the beach, watching the sunrise and taking romantic beach strolls, then Huntington Beach is your perfect beach babymoon destination.
BabyMoon® Travel is proud to work with the oceanfront Hyatt Regency Huntington Beach Resort and Spa.
This luxurious resort hotel created a dream babymoon package for expecting couples :
Early check-in
50 minute massage treatment for two
10% discount on all spa retail purchases
Complimentary Valet Parking for one car
BOOK YOUR BEACH BABYMOON AT BABY-MOON.EU/ORANGE-COUNTY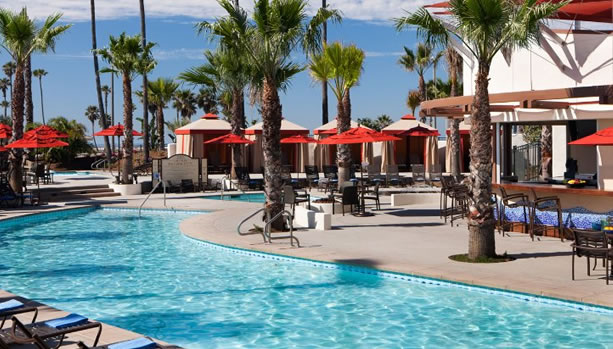 Travel note from BabyMoon® Travel's creator and founder Ilonka Molijn
I've spend one blissful summer at the Hyatt Regency Huntington Beach Resort and Spa. After spending more than 10 hours in a plane from Amsterdam to LAX we could not have made a better start of our holiday than to stay at the Hyatt Regency Huntington Beach Resort and Spa. My most fond memories are of the extremely blue sky, the refreshing swimming pools, the variety of restaurants and the relaxed atmosphere of the resort. Further we will never forget our ocean view room which was royally sized, beautifully decorated and a delight to wake up every morning to watch the ocean. Our children can still remember making s'mores around the fire pit. A custom that we did not see in Europe before but now is a precious family memory for us.

View from Room at Hyatt Regency Huntington Beach Resort and Spa. Credits : Ilonka Molijn

I also enjoyed many blissful moments at Hyatt's Spa, Pacific Waters Spa. This 20,000 square foot oasis also created the Mother to Be Massage, a prenatal massage to nurture and support pregnant women.

The short distances to attractions such as Knott's Berry Farm, Legoland California Resort and Disneyland® Resort were also a big plus for our stay in Huntington Beach.

If you are looking for a sunny Southern California destination for your babymoon, then the Hyatt Huntington Beach Resort & Spa will be your favorite destination too.  Huntington Beach enjoys an ideal climate, with sunny days and cool nights. No extreme heat, cold or rainfall which makes it an ideal destination for your beach babymoon.

Pedestrian Bridge
We are excited to share with you our Top 5 of Orange County Babymoon activities in Huntington Beach :
1.PRENATAL SHOPPING
Smocking Birds Baby & Children's Boutique,  21034 Pacific Coast Highway, Huntington Beach
Motherhood Maternity, 7631 Edinger Avenue, Huntington Beach
Carter's, 7881 Edinger Ave., Suite A114, Huntington Beach
South Coast Plaza, 3333 Bristol Street, Costa Mesa. Home to more than 250 boutiques, restaurants, and the Segerstrom Center for the Arts, this luxury shopping destination features upscale designer stores and impressive architecture. Explore a vast selection of high-end boutiques like Jimmy Choo, Free People, DKNY, Max Mara, Chanel, Tiffany & Co., Burberry, Kiehl's, BVLGARI and Dior. Anchor stores include Macy's, Saks Fifth Avenue, Bloomingdale's, Nordstrom and Sears.
2.PREGNANCY CRAVINGS
Casey's Cupcakes, a confection boutique that sells fresh-baked cupcakes, as seen on the Food Network's Cupcake Wars. In addition to selling cupcakes, Casey's Cupcakes also sells its own line of products that include hot chocolate, herbal tea, sweet honey pearls, aprons, bubble bath, apparel, and accessories, 7777 Edinger Avenue #174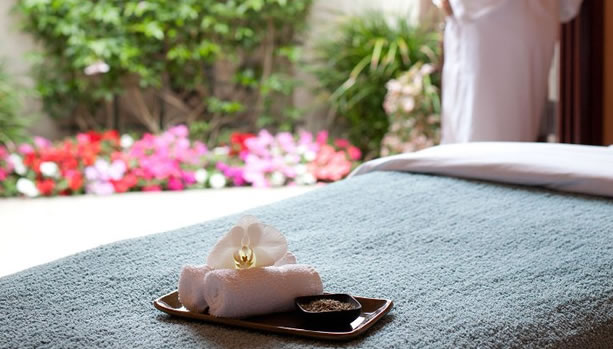 3. SPA TREATMENTS FOR MOM TO BE….AND DAD-TO-BE
Treat yourself to the 50 minutes Mother to Be Massage at Pacific Waters Spa. This prenatal massage gives attention to specific areas of the body, while avoiding others, to nurture and support during this joyous, but exhausting time of your life! Use of pregnancy massage pillows or side pillow are optional. Offered in second and third trimester only, this is the massage option for mothers-to-be.
But let's not leave out dad-to-be. Pacific Waters Spa also offers a Couples Massage, one of their most popular options at the spa. With side-by-side tables in the same room, this Swedish style massage will relax and comfort in a warm, cozy setting with your loved one right next to you. Enjoy the harmony that comes with this shared experience. 50 minutes.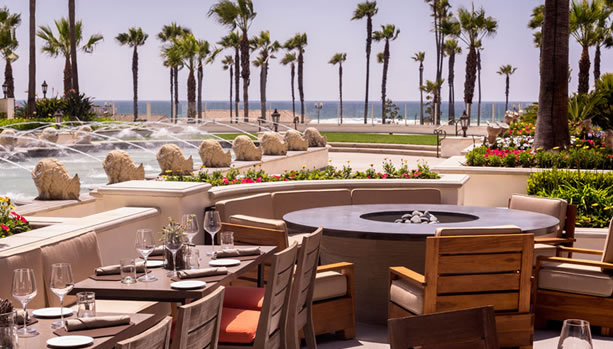 4. ROMANTIC SUNSET DINNER
The essence of Huntington Beach is captured in the award-winning restaurants at Hyatt Regency Huntington Beach Resort & Spa, offering the best beachfront dining.
WATERTABLE is a gorgeous dining space with hand-painted tiles, communal farmhouse tables and intimate alcoves. The perfect spot for a romantic dinner !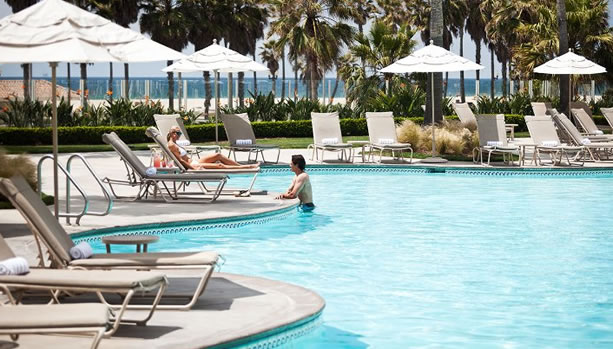 5.  VISIT MUSEUMS
The International Surfing Museum (411 Olive Avenue) is a must for surf buffs thanks to such sacred relics as a surfboard used by Duke Kahanamoku. Or a cornerstone from the 1914 Huntington Beach Pier, a guitar owned by surf instrumental king Dick Dale, and the Rolex camera used by Bruce Brown to film The Endless Summer. After a recent renovation, the International Surfing Museum is again open to the public with improved exhibits, technology and a new Welcome Center.
Close by, in Long Beach, sea lovers might also love the Aquarium of the Pacific
Experience the wonder of one of the world's largest aquariums. This expansive venue is home to more than 12,500 creatures, representing the three areas of the Pacific – sunny Southern California and Baja, the frigid waters of the North Pacific, and the colorful reefs of the Tropical Pacific.  Come face to face with over 500 species, including 150 sharks (some you can touch, some you can't) sea horses, sea lions, moray eels, moon jellies, even tropical birds in the Lorikeet Forest.
Especially during Spring time, look for signs of the penguin breeding season.